CityNews -The Tourism Authority of Thailand (TAT) and the Mekong Tourism Coordinating Office (MCTO) are jointly promoting destinations linking Thailand's bordering provinces to three countries in the Greater Mekong Sub-region (GMS), including Cambodia, Lao PDR and Myanmar.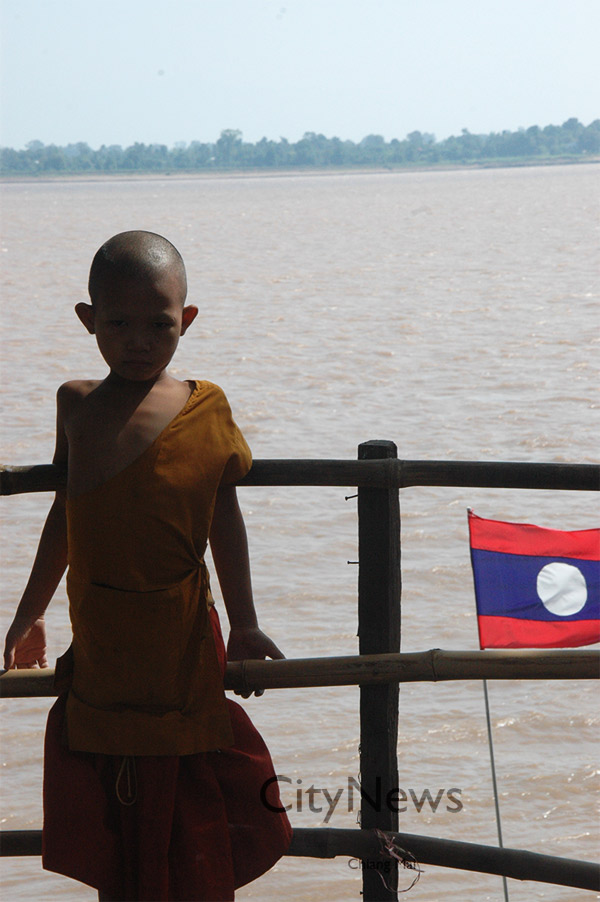 Mr. Thawatchai Arunyik, TAT Governor said, "TAT has been playing a key role in building, promoting and facilitating the tourism industry of the GMS for nearly three decades, and this long-term effort is now starting to bear fruit."
The development of the transportation infrastructure with cross-border roads, bridges and checkpoints opening for both local and international visitors, as well as the recent opening of the new Asian Highway, has increased the appeal to travelling in the Mekong region and enabled Thailand to firmly establish itself as a hub thanks to its unmatched geographical location in South East Asia.
Currently, tourists who want to travel beyond Thailand to other countries in the GMS can enter Myanmar via Chiang Rai in the North; to Lao PDR via Mukdahan, Ubon Ratchathani, Udon Thani and Nong Khai in the Northeast; and to Cambodia via Sa Kaeo at the Aranyaprathet border in the East.
In recent years, the border provinces in Thailand have also seen a rise in the amount of high-quality accommodation available with a range of new boutique hotels and resorts which are perfect for small, exclusive groups of travellers seeking to explore the delights of the region.
In line with the strategy of consolidating Thailand's position as South East Asia's tourism hub in the GMS, TAT and MCTO have joined together to introduce six tour itineraries that directly link provinces in north, northeast and eastern Thailand with destinations in the three neighbouring countries – Cambodia, Lao PDR and Myanmar.
Route 1: Tracing the Path of Tai Civilisation over Three Countries: Chiang Rai – Mae Sai – Tachilek – Chiang Tung – Muang La – Mae Sai – Chiang Rai.
Route 2: World Heritage Cities: Mukdahan – Savannakhet – Lao Bao – Dong Ha – Hue – Danang – Hoi An- Savannakhet – Mukdahan.
Route 3: The Khmer Civilisation: Sa Kaeo – Poipet – Siem Reap – Sa Kaeo.
Route 4: Cruising the Mekong River Linking Thailand – Lao PDR – China: Chiang Rai – Chiang Khong – Huay Xai – Luang Namtha – Boharn – Muang La – Chiang Rung – Chiang Saen – Chiang Rai.
Route 5: Cities nearby the Mekong River: Udon Thani – Nong Khai – Vientiane – Nong Khai – Udon Thani.
Route 6: Three Cultural Lands: Ubon Ratchathani – Champassak – Pakse – Kon Pa Paeng – Prasat Wat Phu – Ho Chi Minh City – Ubon Ratchathani.
En-route, travellers will have opportunities to gain a deeper understanding of the lesser-known provinces along the banks of the mighty Mekong River. Here there are a great variety of activities for tourists as well as culture and cuisine, religions, traditions, and languages as well as folk music, local handicrafts and festivals. For history lovers, there are many historical sites and archaeological wonders to explore.
The TAT Governor added, "There is still a lot of work ahead to tap the region's full potential, but we are confident that the spirit of cooperation will prevail in the interests of creating jobs, income and contributing to the alleviation of poverty. There is no doubt that travel and tourism will remain a major pillar of sub-regional economic, social and cultural development for many years into the future."
Fast Facts
The Greater Mekong Sub-region (GMS) countries comprise Cambodia, China's Guangxi and Yunnan Provinces, Lao PDR, Myanmar, Vietnam and Thailand.
To increase visitors' knowledge about the many travel experiences that can be enjoyed in the Mekong region, TAT is organising the annual Thailand Travel Mart (TTM) Plus the Amazing Gateway to the Greater Mekong Sub-region. This year, the event will be held from 4-6 June, 2014, at IMPACT Arena Muang Thong Thani.
The TTM Plus is aimed at promoting tourism and business in Thailand and the GMS counterparts, as well as giving a boost to small- and medium-enterprises businesses. Key markets include Europe, South East Asia, Eastern Asia, North America, Oceania, as well as the emerging international markets; such as, the CIS countries, Eastern Europe, the Middle East, South America, and South Africa.
Important Events and Festivals in provinces on the Mekong River
Yasothon Bun Bang Fai Festival (Rocket Festival), 1-31 May, 2014, Yasothon
Bun Luang and Phi Ta Khon Festival, 1-30 June, 2014, Dan Sai district, Loei.
Ubon Ratchathani Candle Festival, 11-21 July, 2014, Thung Si Mueang, Mueang District, Ubon Ratchathani.