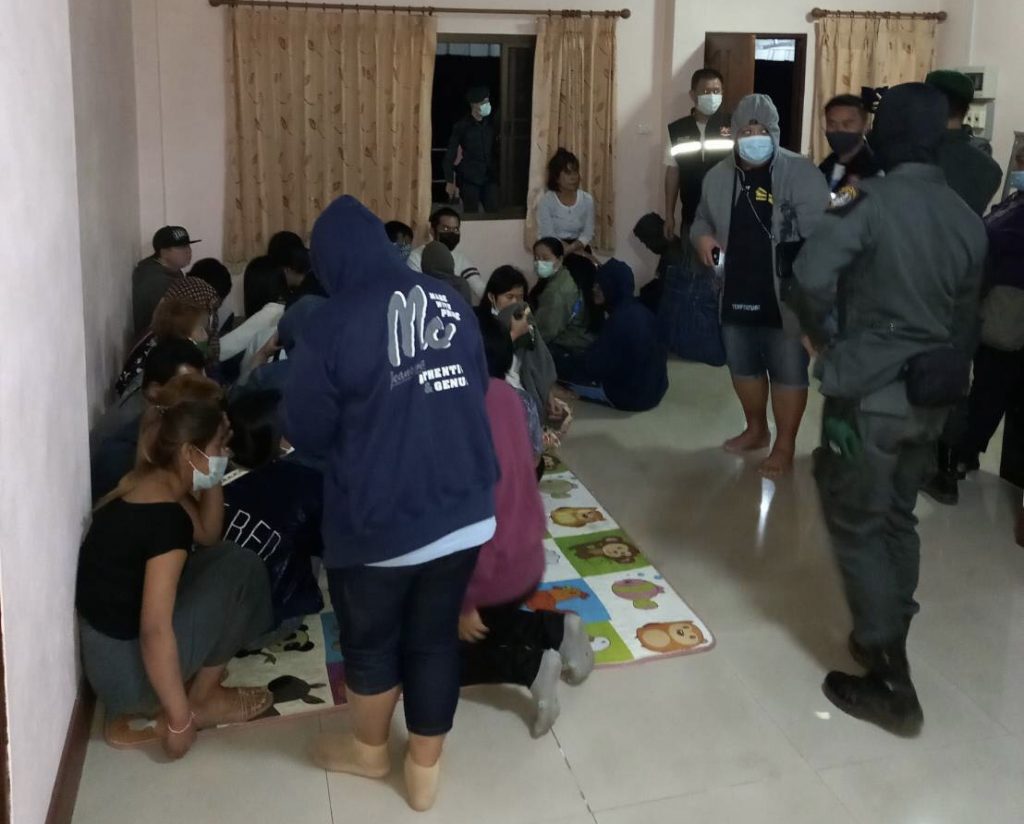 Police, soldiers and relevant officials raided an unnamed resort in Maejo this weekend, arresting 33 people found to be gambling.
The raid at the resort came following tips from the public. Authorities say that public health officials were also represented in the raid, over concerns of the gathering of people while the virus was still of concern.
A total of 33 men and women were arrested and police confiscated 29 slot machines as well as chips worth over ten thousand baht at many baccarat tables.
The woman who owns the resort is being questioned by police.