CityNews – On Monday, March 23, Chiang Mai police arrested four male teenagers for theft in front of a hotel on Moonmuang Road.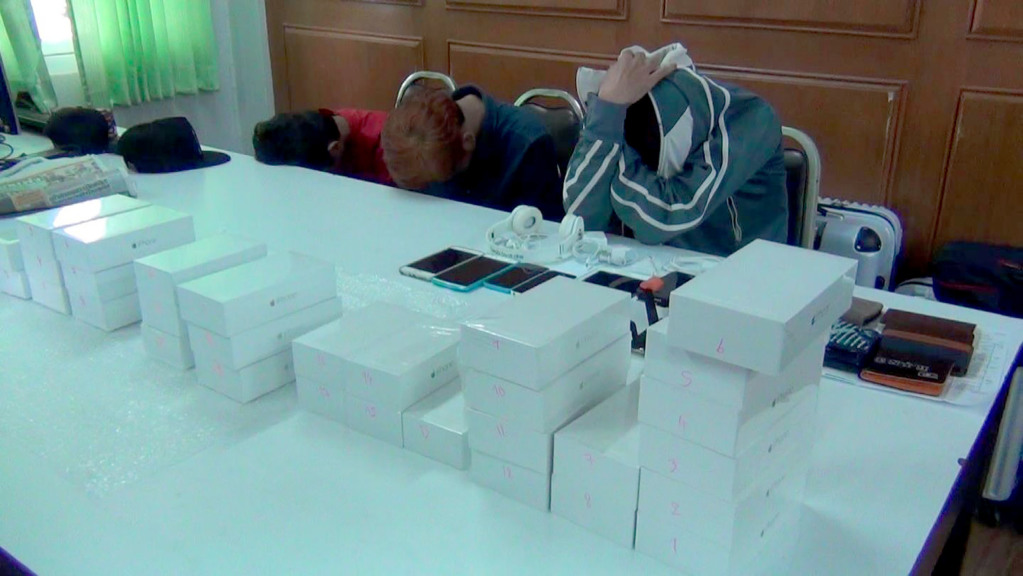 The teenagers, aged 17 and 11 years old, names withheld due to minor status, have been accused of stealing electronics. The police seized from them 20 brand name mobile phones, an iPad and other computer equipment.
The arrests came as the result of a tip-off from a mobile shop owner, 26-year-old Nukit Kotchaban of Chiang Mai's Haiya sub-district, who reported to police that he bought six mobile phones, advertised on OLX website for around 135,000 baht, from a group of teenagers. After checking the mobile phones' registration numbers, he found out that they were stolen from a shop in Prachuap Khiri Khan's Hua Hin. A total of 162 mobile phones, valued at a total of 4 million baht, had been stolen from the shop.
Nukit was afraid these stolen mobile phone would cause him problems, so he went to report them to the police.
The police finally arrested the suspects in a sting operation. They will be prosecuted.