CityNews – The Samsara Foundation has signed a memorandum of understanding (MOU) to pay for many dormitories for students, homes for teachers, clean water installations, constructions of bathrooms, water storage tanks and a canteen for the 9 high schools in Mae Hong Son province during the next 3 dry seasons. The MOU was signed with the Department of Education of the Provincial Government.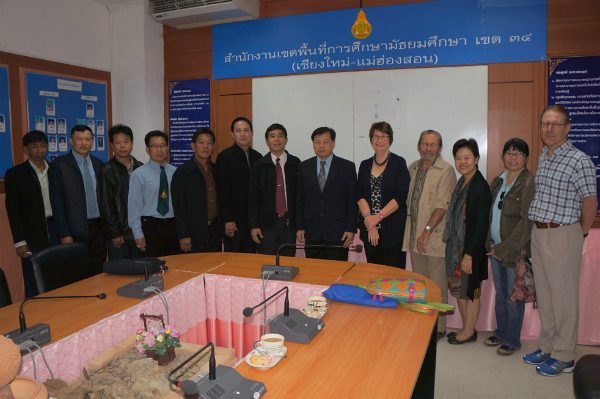 The schools involved included Khun Yuam Witayakom, Mae La Noi Daaruunsiik, Kanlaya Ni Watana, Pangmapha Pitiayasuk, Hong Song Suksaa, Sop Moei Witayakom, Pai Witayakaam, Chaleurmrat Witayakom & Soripat Suksaa.
Samsara Foundation was represented at the signing ceremony by Annelie Hendriks, Carl Samuels, Sirirat Chareonwong, and Ratana Keunkeauw. Samsara has operated in Northern Thailand since 2002, and further details of their projects past and present can be found here.