CityNews – It doesn't get more depressingly ironic than this: not even half a year after Paul M. Muller's novel "Suicide Inc." was published – a cover encumbered by a grim silhouette of a hanging noose – the 76-year-old man was discovered dead with a non-fictional noose around his neck.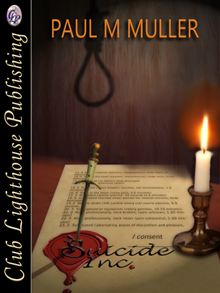 Muller, who had worked in the Jet Propulsion Lab at NASA for 10 years, had been living as a writer in Mae Sot in northern Thailand when, according to the Bangkok Post, "a bad odour" emanating from a house led police to find Muller, dead, with a rope tangled around his genitals, waist and neck.
Apparently, investigators told the Bangkok Post that the residence was riddled with drug paraphernalia and sex toys, and aside from the plausibility of death by asphyxiation, a drug overdose could be another explanation for the author's untimely passing.
According to Muller's personal website he started in 2012, he had grown up a "sun-loving California Beach Boy" and after achieving BA's in mathematics and history, pursued a PhD in astronomy and planetary science.
Muller had spent the latter part of his life writing, and released three – and sadly, final – books in fall of 2012. Although Muller's feet never left the ground working for NASA, a comical anecdote on his website describes "the only free taxi ride" he ever had after a Greek cab driver immediately assumed – despite protests from the backseat – Muller was an astronaut because he worked for NASA.
Police told the Bangkok Post the investigation is still ongoing, and more information will be available after Muller's post-mortem examination.