CityNews – A 30-year-old Ukrainian man named Mykola Chornyi has been arrested by the Phuket Tourist Police after it was discovered he had been pretending to be handicapped to solicit donations from the public.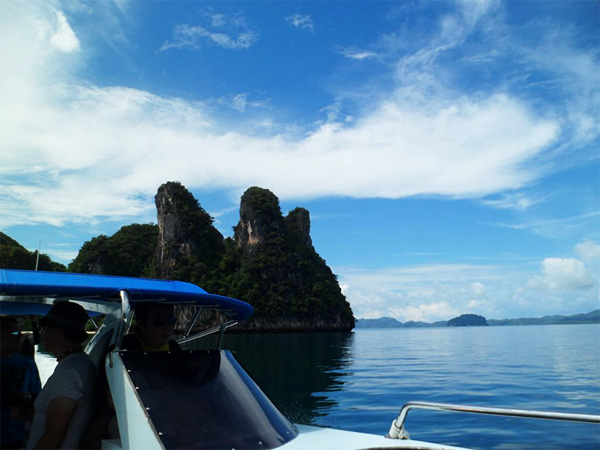 Hopefully these Phuket seas are scam-free.
The man was caught on camera by people dining at a food court in Central Festival Phuket Mall who sent the video to the police. The video shows the scammer placing cards on people's tables which said that he was deaf and asking for donations, along with Angry Birds keychains which were for sale for 100 baht each. The Phuket Tourist Police then sent a team to Central Festival the same day and arrested Mykola outside Swensen's at 6:30 p.m.
Police charged him with "general nuisance" and refusing to produce his passport, which he said he had left at a car rental shop. There is a possibility he might face fraud-related charges if the police investigation turns up any more suspicious activity. Because Mykola's money-making outfit is not a registered charity in Thailand, he is technically begging, which is illegal.
The police had previously been sent photos and videos of foreigners carrying out the same scam in other areas of Phuket in December. In the photo and video evidence, a female foreigner can be seen doing it in Swensen's at Kata Beach, while a male foreigner was doing it at a restaurant at Patong Beach. The two suspects have yet to be arrested.