CityNews – Chanchai Kilapang of the Chiang Mai Provincial Land Transport Office announced that due to the large number of tourists, especially Chinese, who rent motorbikes and cars in Chiang Mai, many of them without proper documents and licenses, a lot of confusion and chaos has been seen along the roads.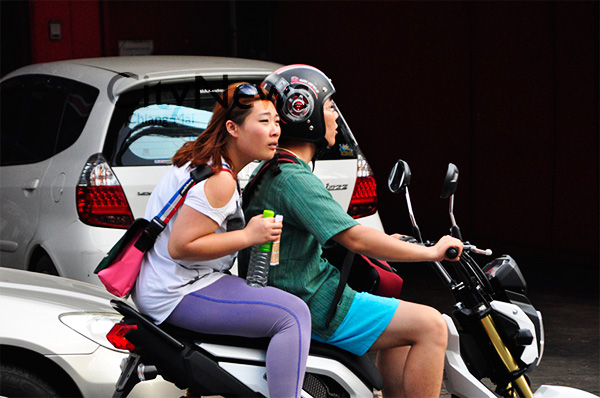 Many drivers do not respect traffic laws, he continued, or they drive the wrong way up a road or stop suddenly in the middle of the road as well as in areas clearly marked no parking. Many of these problems have been noticed, commented on, and even publicised on social media.
"We need to work together with many departments and have to increase measures of control. As to our department, we had a meeting with the Chinese Consul two months ago about fixing this problem and the consul was most cooperative telling us that in the past the traffic police were lenient towards many infringements due to the need to protect tourism interest. However, the Chinese government is making sure now that many Chinese visitors understand prior to arrival that all modes of transport, bar bicycles, require licenses."
He also explained that there is now a dedicated centre to deal with all non-Thai vehicle licenses, an initiative jointly run with the tourist police, immigration and the city police. This will help foreigners to drive in Chiang Mai in a safer way.