CityNews – A foreign couple committed suicide in a hotel using helium gas.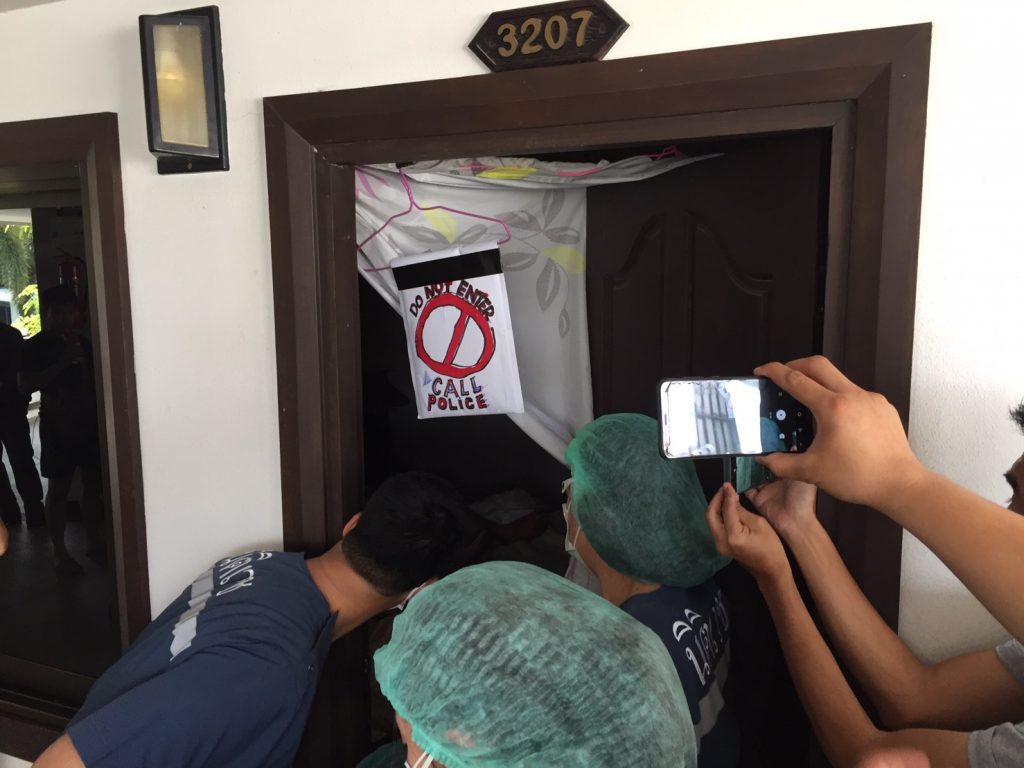 On April 25th, the bodies of a man, 75, and a woman identified only as Dianne were discovered at a hotel in the city. The couple has been staying at the hotel since April 13th. Today, the housekeeper who found the bodies was sent to check on these two guests they are scheduled to check out. Once entered the room the housekeeper found a note stating "Do not enter call police" on the curtain. Both of the bodies were on the bed.
Faces of both bodies were wrapped in plastic bags and were connected to a helium gas tank. They were sent to the hospital for autopsy and police will be notifying the embassy to contact the family.