CityNews – On Tuesday, 20thMay, Pol.Col. Chaturaphat Wongsepheuak from Nan police station reported that due to heavy rains flooding and mudslides had occurred in the Khunnan area in Chaloemphrakiat district of Nan Province.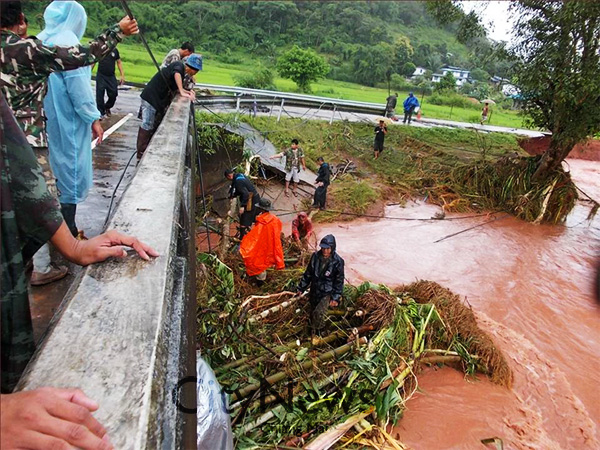 The houses of two men, Kaew Jaiping and Kam Jaijing, were filled with mud that reached more than 30 cm. These floods have badly affected 10 families in the area and seriously damaged the houses of two families.
Soldiers were called to help fix the Bandan-Boklua road no.1081 (km 110+850) and make it was useable for cars and pedestrians. Villagers also helped to prepare for the heavy rains, including laying sandbags in vulnerable areas and dredging the river.
For photos and story in Thai, visit the dailynews & Manager