CityNews – On 29th September at around 10 p.m. two cars collided head on while driving on the Chiang Mai-Lampang Road at the Rong Sao-Ban Ma intersection. A motorbike carrying a family of three was also hit by one of the cars.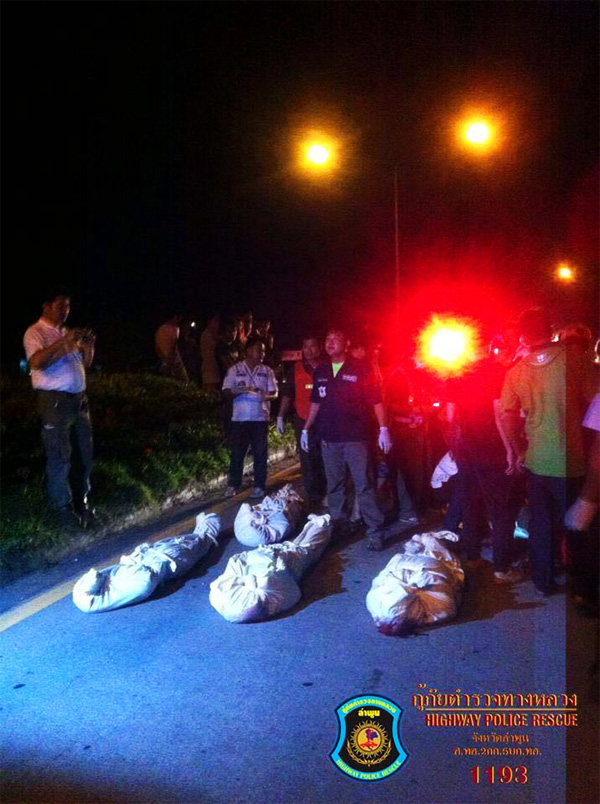 Five people died at the scene. One person later died in hospital, and three were injured.
All five women in the Honda car died instantly. The far lost most of its roof in the crash. The driver was Napat Kunlanan (34), and the passengers were Yuparat Tejaping (48), Kittikun Tejaping, Rampan Tansao, and Kawinwan Tansao. All the women were relatives and lived in the same village.
The driver of the other car was a man, name unknown. He was seriously injured and sent to Lamphun Hospital, where he later died.
A father, mother, and son were also injured when their motorcycle was hit by one of the cars.
After a primary investigation it was revealed that the Honda was on its way back from Chiang Mai when a car suddenly veered into the wrong lane and smashed into it head-on at high speed, and then hit the motorcycle.
Thai news and pictures here