CityNews – Today, March 23, Mae Ping police arrested four Vietnamese suspects, aged 39, 35, 28, and 24, for theft. Police had already arrested and jailed a 28-year-old Vietnamese woman last week for allegedly stealing brand-name products at Central Festival Chiang Mai.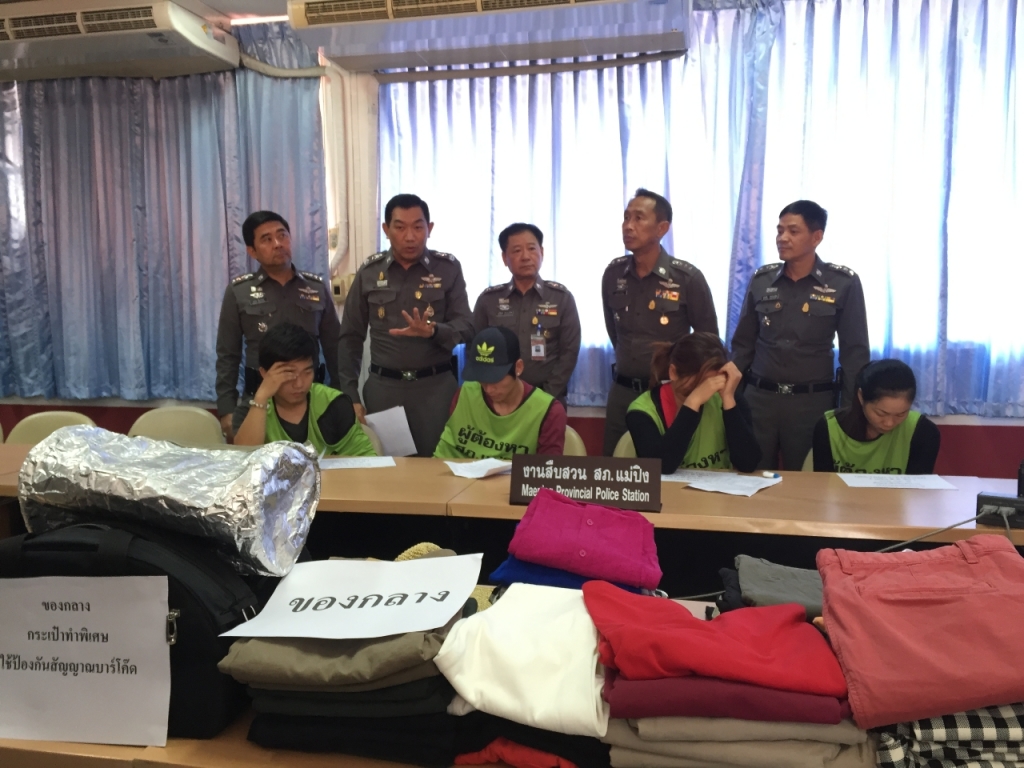 After studying CCTV footage, police found determined that the other four suspects living in Muang Chiang Mai district allegedly acted as her accomplices.
After a raid, police seized around 60 items of stolen clothes, hats, and belts valued at around 50,000 baht.
The suspects confessed to the thievery at both Central Festival and, on earlier occasions, at Central Airport Plaza. The stolen products are valued at a total of over 100,000 baht.
According to police, the five suspects travelled from Vietnam with tourist visas last Thursday (March 19), to stay in Thailand for 90 days.
They all admitted to their crime and told the police that after stealing clothes, they would go back to Vietnam to sell the products in markets for 200 baht each.
Shops in department stores were warned to be aware of this kind of this scheme and to set up staff to carefully monitor products.