CityNews – A public hearing was held to advance the light rail transit system project.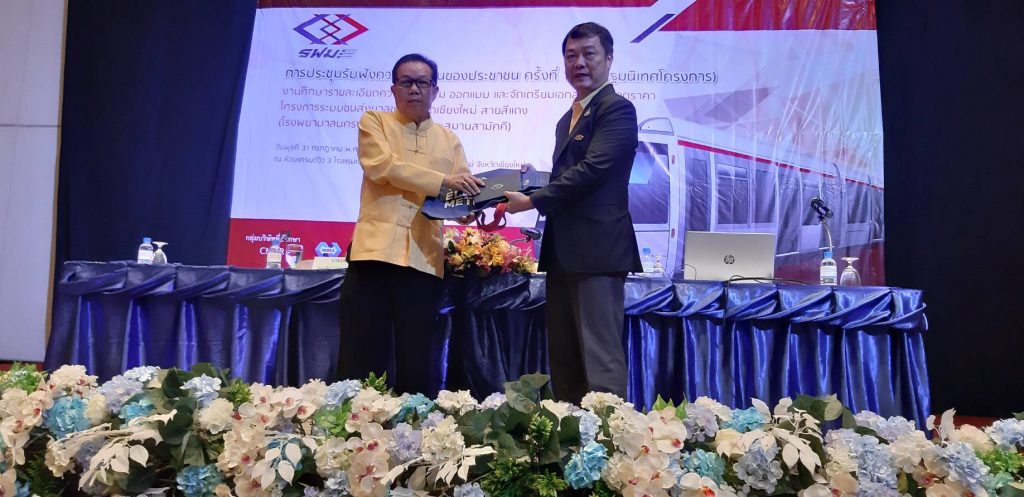 On July 31st at Chiang Mai Grandview Hotel, the first public hearing for the light railway transit system's Red Route was held. The project hopes to deliver three separate routes to Chiang Mai, but the first stage will be the Red Route which will run a 12.5 km distance from Nakorn Ping Hospital to Mae Hia intersection with 12 stations along the line. The budget for this route is set at 24 billion baht under the Public Private Partnerships (PPP) investment.
Pakapong Sirikantaramas, Governor of the Mass Rapid Transit Authority of Thailand (MRTA) revealed that the project is undergoing a feasibility study which is to be completed within a year. The Red Route is planned to be completed by 2027.
At the meeting, it was decided that during construction of the red route, groundwork to plan for the next two routes should be underway for the sake of continuity.