CityNews – Last Tuesday (March 10) around 2am, Sankamphaeng police were called to the scene of traffic accident, which caused a fire at the Sanklang intersection on the Sankamphaeng-Mae On Road.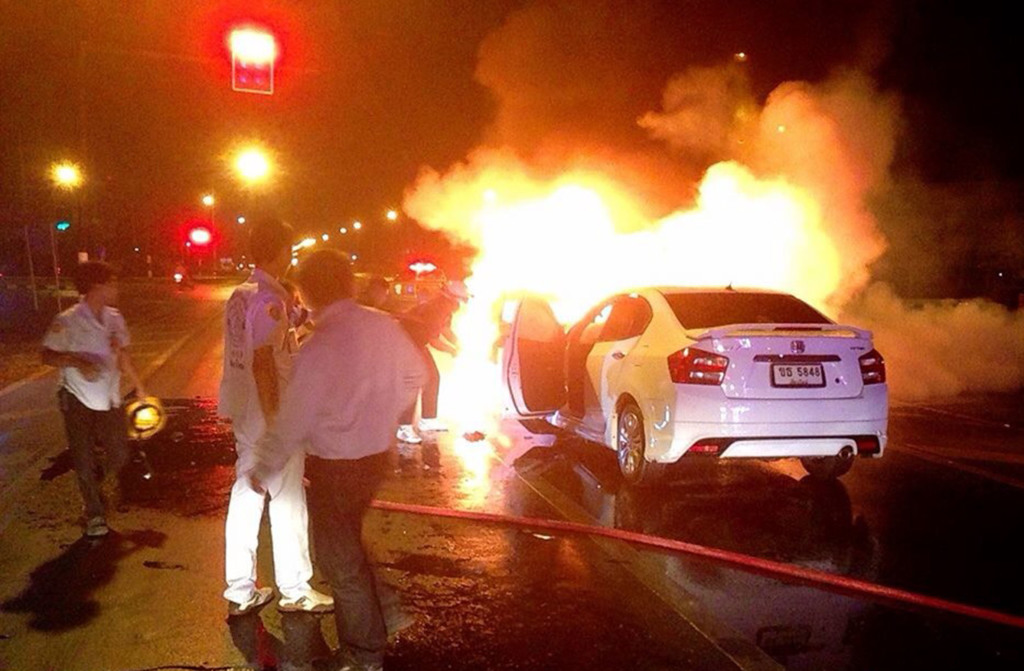 It took firemen around 20 minutes to control the blaze, leaving three of the four vehicles severely burnt.  The police were told that the first car stopped at the red light where a second car crashed into it and shortly after the third and fourth.
The police believe that the gas tank, located in the back of the third car, caught fire causing the cars in front and behind to also catch fire.
An investigation is ongoing.