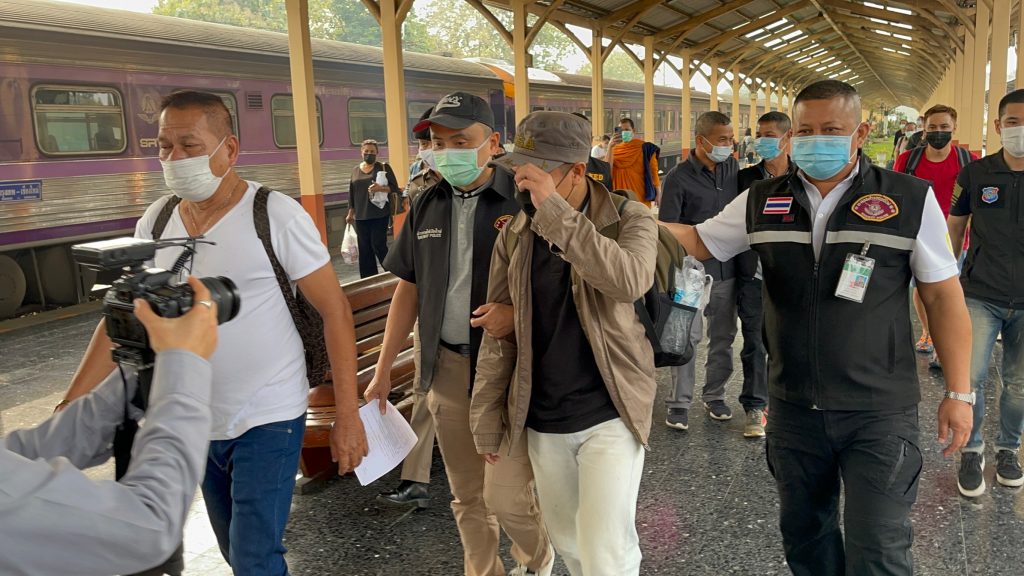 Police say that they have arrested Songsak Sirichai, 32, a Yakult salesman, for attempted rape of his four year old daughter.
Songsak was arrested at Ayutthaya train station as he was travelling by train from Bangkok to Chiang Mai.
According to police, on the 22nd January the grandmother and mother of the child reported the attempted rape to the police. The child was taken to hospital for medical examination where it was discovered that she had signs of rape and assault.
The child confirmed to the police that her father had sexually assaulted her and a warrant was issued for his arrest.
However, when police went to his home in Phrao to arrest him he had fled, believed to have been heading back to his hometown in Yala Province.
For some unknown reason he had then returned to Chiang Mai, which was when the police were alerted and managed to arrest him as he was once again fleeing.
Songsak denies all allegations of sexual abuse, telling police that he loves his daughter very much but that his mother in law was trying to frame him.
He told police that when he left in January he wasn't fleeing, he simply didn't tell anyone that he was leaving to find a job further south.