CityNews – A Khamphaeng Phet grandmother was hit by a pick-up truck while she was taking her grandchildren to school by motorbike. She died at the scene while her grandchildren were injured.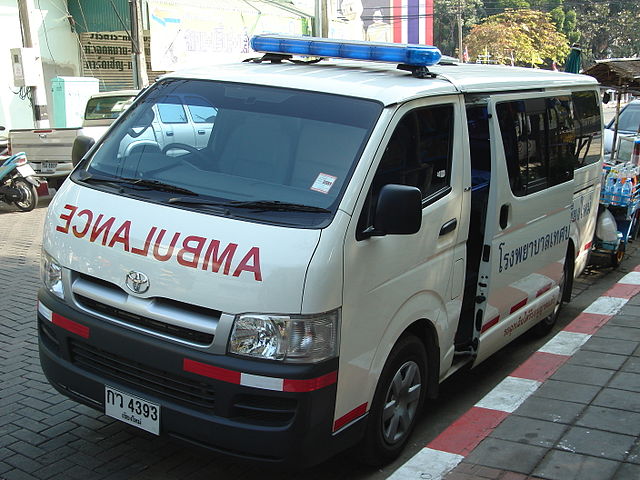 On the morning of Monday, 19th May, Chalor Pansud (55) was taking her grandchildren, Patcharapon (12) and Saranya (4) to school in Khlong Khlung, Khamphaeng Phet. They were struck by a Bronze Isuzu D-MAX pick-up truck on Phahonyothin Road near kilometre marker 422-423. Chalor's Honda Wave motorbike was found 50 metres from the truck.
Medics discovered that Chalor had broken her neck and died at the crash site. Both of her grandchildren suffered injuries and are expected to fully recover. They were taken to Khlong Khlung Hospital by the rescue unit.
Truck driver Sithichai Surasiang (40) of Kanchanaburi told Khlong Khlung Police that he was driving from the town of Mae Sot in Tak to Bangkok. He stated that he was driving in the correct lane when Chalor rode her motorbike against the traffic and suddenly pulled in front of him. Sithichai was unable to stop his truck and crashed into the motorbike.
The Khlong Khlung police inspector gathered evidence from the scene and took Sithichai to the station for further questioning.
For photo and story in Thai, visit the Manager.