CityNews – Brave drivers faring the infamously pocked highway no. 107 (Chiang Mai-Fang, heading to Chang Dao) will not see any improvements in the treacherous road conditions for at least another four months. After promising to reconstruct the jagged stretch for a cost of over 200, 000, 000 baht, Sahamit Motor Engineering Company Limited has been sued for breach of contract by the Department of Highways in Chiang Mai.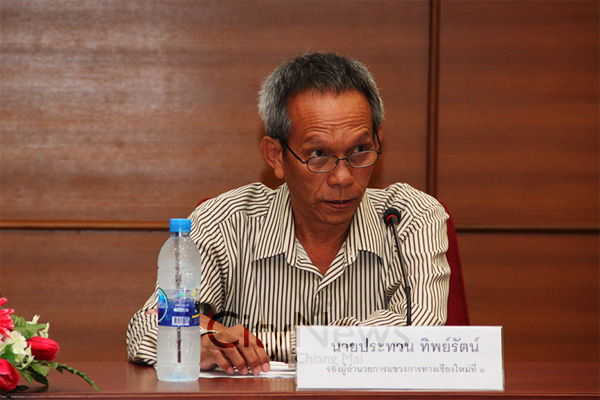 Pratuan Tiprat, deputy director of road engineering for the Provincial Highway District Department, said Sahamit Motors was supposed to have the project completed by November of 2008, but ended up breaking the contract part way through, leaving residents of the Fang district at high-risk of suffering a motor vehicle accident due to haphazard road conditions.
A smooth road ahead is finally on the horizon after the Department of Highways ordered Lampang Road Construction to take over the project for just under one billion baht. By the end of the season, highway no. 107 will hopefully have evolved from a deathtrap to a smooth stretch of road with traffic lights, pedestrian crossings and road signs.