CityNews – During the night on Monday, 28th April, an 85-year-old woman's house was totally destroyed by fire, with the cost of damage estimated to be at least one million baht. An electrical malfunction is thought to be to the cause.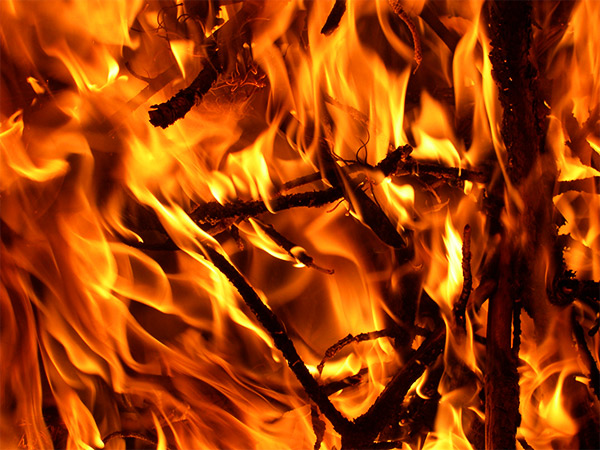 The next day Pol. Lt. Col. Chaiyuth Ruennaphaphen from San Pa Tong Police station received a call about a house fire in the San Pa Tong district of Chiang Mai. The police and fire department arrived to find the house engulfed in flames. It took over an hour to extinguish the fire, but fortunately, no one was injured.
Janthra Panyarit (85), the house's owner, told the police that she stayed overnight at her relative's house when she heard an explosion in the middle of night. She went to investigate and found her house was already on fire. She instantly called the police for help.
Investigators believe the cause of the fire was from an electrical malfunction; however, they are still investigating the case. The initial damage is estimated to be around one million baht.