CityNews – An elderly man was killed after a pickup collided with his motorcycle at an intersection near Ban Wan Chom Market in Chiang Dao yesterday morning.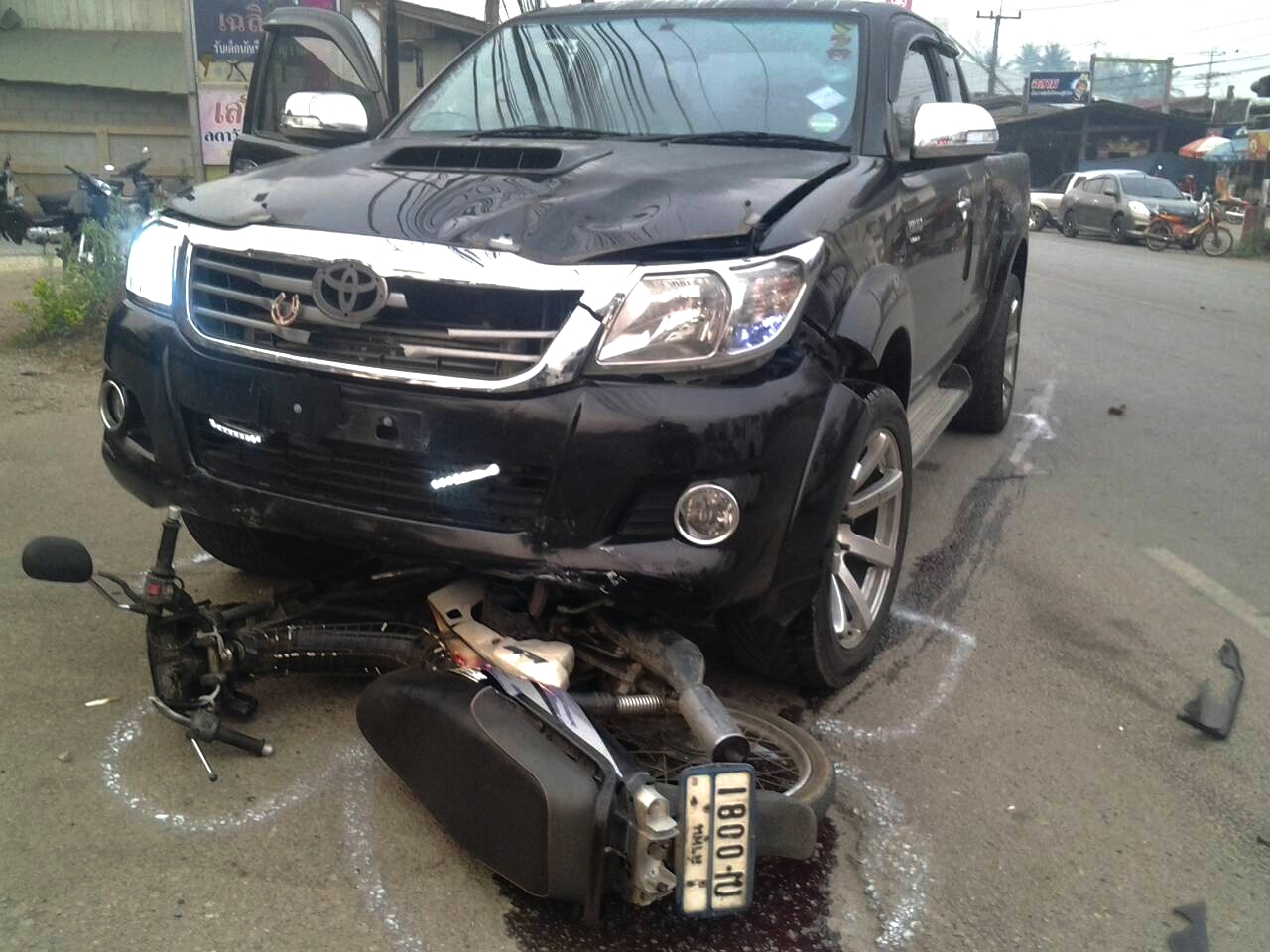 The 75-year-old man, identified as Pin, was found dead that the scene.
According to the pickup driver, 54-year-old First Lieutenant Samroeng Sawanglok, the motorcycle suddenly came out from a soi when he was crossing the intersection.
He also claimed that due to the poor visibility caused by smog, he didn't see the motorcycle in time and crashed head on, causing the motorcycle and it's driver, Pin, to be dragged along by the pickup until he came to a stop.
Police have requested another hearing with Samroeng to check his account of what happened.