CityNews – The Education Minister and Deputy Prime Minister yesterday paid visits to Baan Pasak-ngam and Baan Pandang schools in the Doi Saket district. The public have criticised the Ministry for merging smaller schools together with larger ones.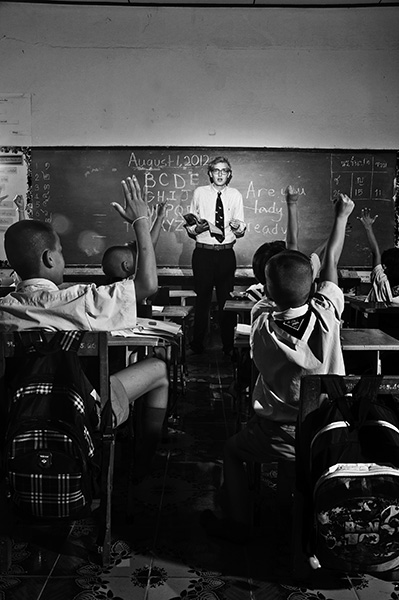 The visit was allegedly conducted to gather the public's opinions and suggestions as well as observing educational standards in smaller schools. The Deputy Prime Minister later reported that the schools would not be combined with other schools due to their remote locations in Doi Saket. Though Baan Pasak-ngam has only 9 students and 3 teachers (including a headmaster), to get to the campus, students must travel by boat and by car.
According to the Education minister, Pongthep Thepkanjana, cases where merging schools together is impossible can only be solved by raising the quality of target schools via suggestions made by local administrations.
Part of the visit included attending a public hearing whereby locals gave their own opinions; many agreed that smaller schools remain a part of the community's lifestyle and culture, which was claimed should be preserved. If schools were moved or closed, locals may find it difficult to raise enough finances to send their children elsewhere for school.
Another suggestion made by the villagers was to build a bridge that would lead to a major school with over 400 pupils in the district. As well facilitating local children's journeys to school, the bridge would also allow potential tourists access to their villages.