CityNews – 26th March 2020, last night Charoenrit Sanguansat, Governor of Chiang Mai, along with team, visited areas of Doi Suthep-Pui National Park which are currently being ravaged by fire.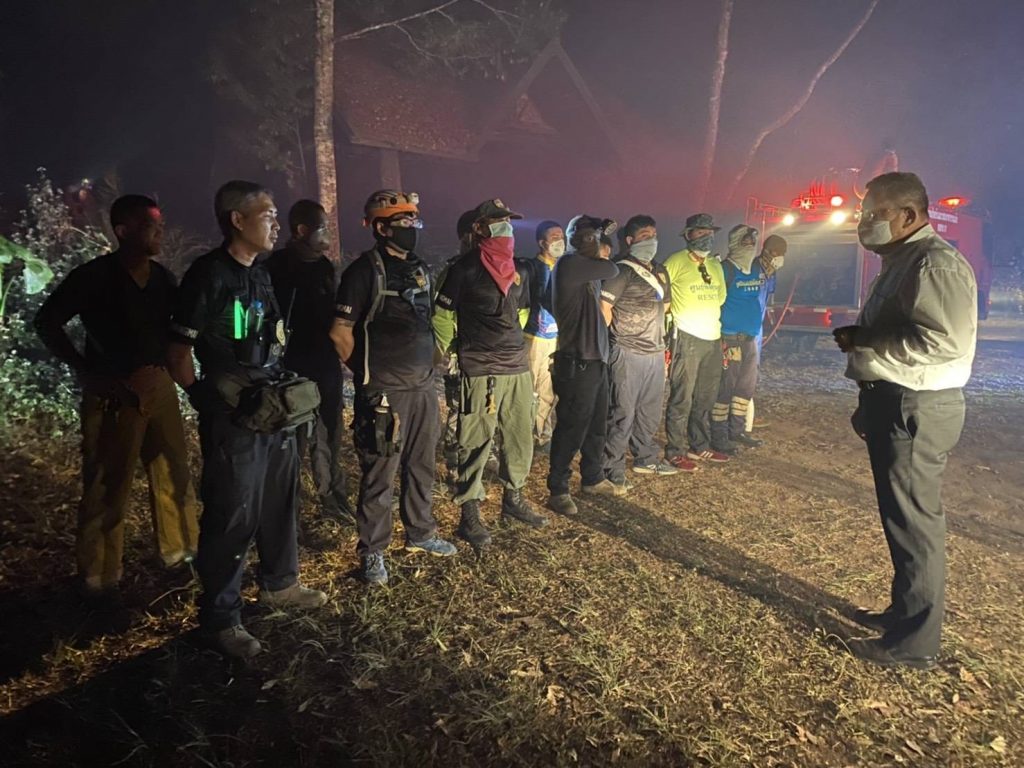 Numerous fire-fighting groups, totaling 400 firefighters, have been battling the fires which have been ravaging the mountains for days.
The terrain is very steep and hard to access, the governor was told, and the forest floor full of leaves and brambles which are tinder to any spark, which is causing the fire to continue to grow. Last night the fire had followed the ridge of the mountain range and was found above Phuping Palace. Yesterday's winds also flamed the fires, authorities explained. Fire walls are being built but the fire has yet to subside.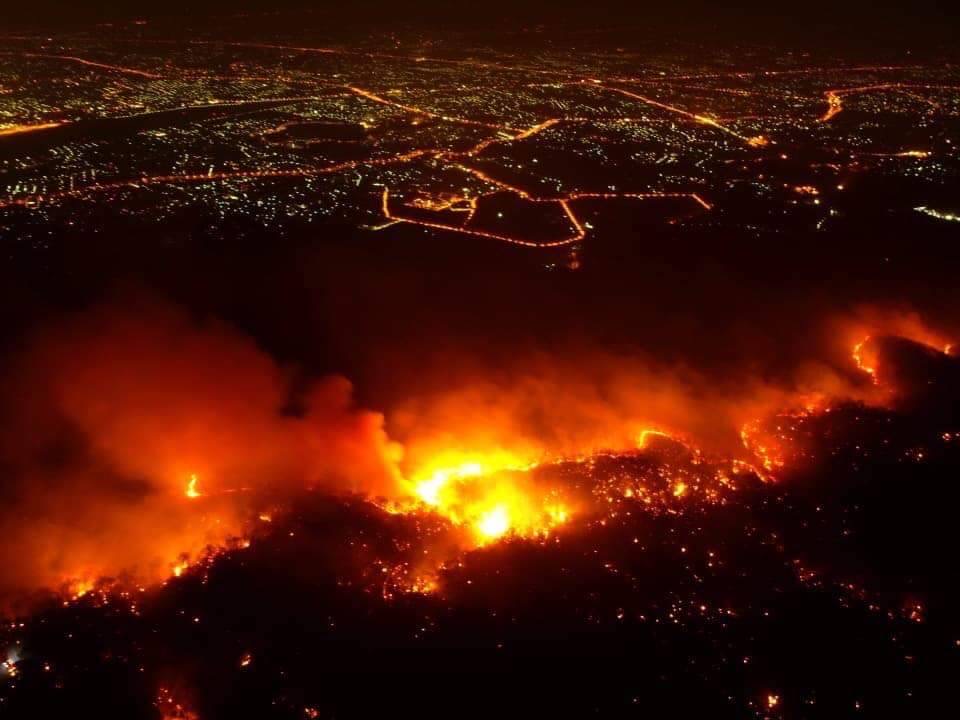 An MI-17 helicopter is aiding efforts and the Ministry of Environment will be sending three more to help.