CityNews – A bit of a comical yet unfortunate event took place on New Year's Day when eight Indian tourists distracted by their own conversation tumbled over one another down a Bangkok escalator.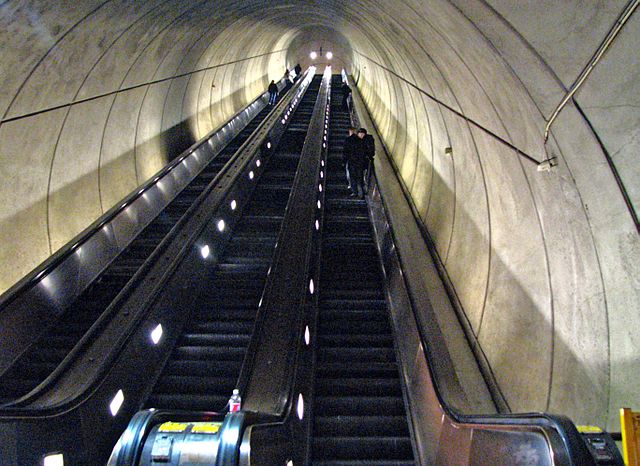 The longest escalator in the west at the Wheaton Station in Washington, DC. Fancy a tumble?
The three men and five women were standing on an upwards-moving escalator at Phaya Thai BTS Station and busy chatting away before they all fell down on top of one another around 10:15 a.m.
The BTS staff provided first aid and took care of their minimal wounds, and made sure to report that there were no children involved in the spill.
On another note, tourists from India enjoyed their New Year in places like Thailand, Singapore, Malaysia and Dubai, as opposed to popular NYE domestic destinations like Goa or Kerala. This was due to the fact that holiday packages to places like Thailand turned out to be equally priced or less expensive than holidays inside India.