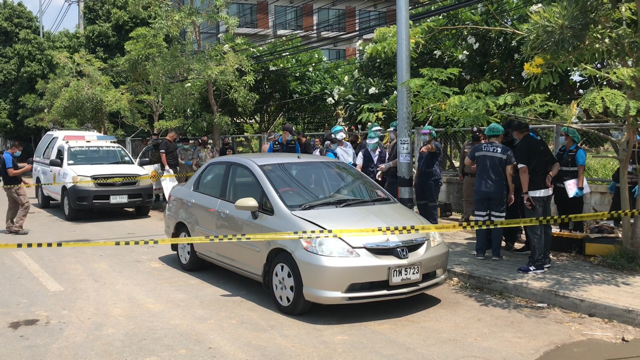 A woman was found dead in her car in front of the B2 hotel near Lotus Kham Tiang yesterday.
Her body was found in a Honda City with a coal brazier on the front seat next to her.
According to authorities, 'Nong View', 23, is from Saraphi. Her body was discovered by a construction worker passing by, who feared that she had fainted when he saw her through the window. After failing to rouse her, onlookers broke through the window only to discover her dead.
A friend of the deceased told police that she had been suffering from depression since December when her boyfriend whom she loved very much died from a car accident in about the same spot as where she killed herself. It wasn't long after that that her grandfather, who she was also very close to, died.
She had been telling friends for a while now that she wanted to die, but friends tried to talk her out of it.  
According to her friend, View had been prescribed medication for her depression but lately had refused to take them.