CityNews – Yesterday evening, March 29th, Mae Taeng police were called to Mae Ngad Dam in Chiang Mai's Mae Taeng District following a drowning.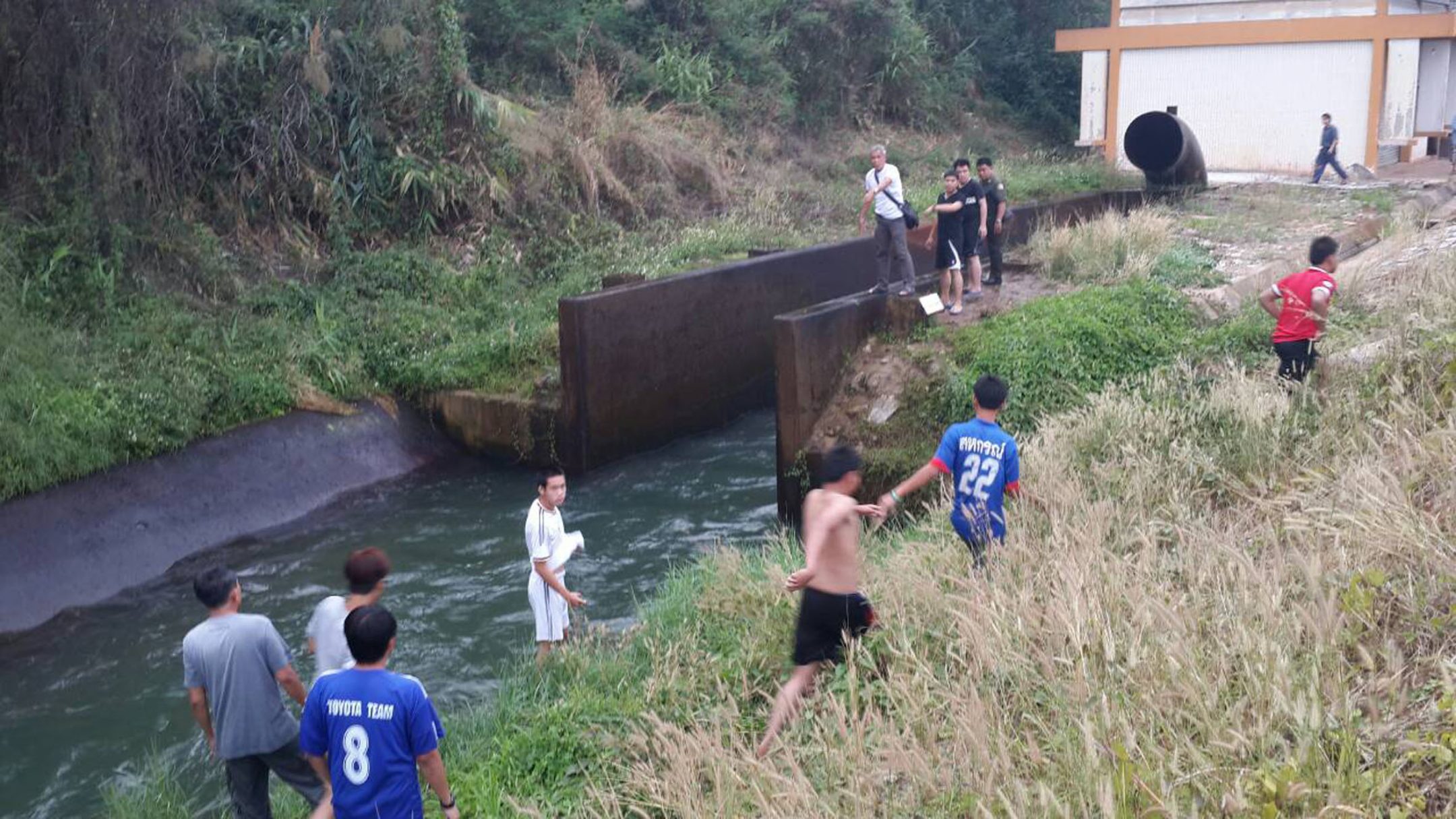 Photo: Ruamjai Rescue
By the time the police arrived at the scene, they found only a pile of clothes on the edge of the dam.
After a search, rescue officers found the dead body, later identified as 26-year-old Kanatit Weetaseweera, originally from Surat Thani province.
The dead body was naked. There were no signs of foul play.
According to witnesses, Kanatit had been playing in the water until he suddenly began to drown. His friends tried to rescue him, but being near a drain outlet, the water suction was too strong and no one had any equipment to save him, so they called the police.
The police believe that Kanatit was feeling hot and jumped in without realising that there was a strong suction in that area.
Earlier this year, two people were drowned and found dead in the same dam.
To prevent further accidents, officials will cooperate with institutes involved in setting up warning signs, so that visitors to the dam know not to swim in this particular area.