CityNews – Pictures have surfaced on Facebook of what seems to have been a hit and run and the resultant death of a foreign man.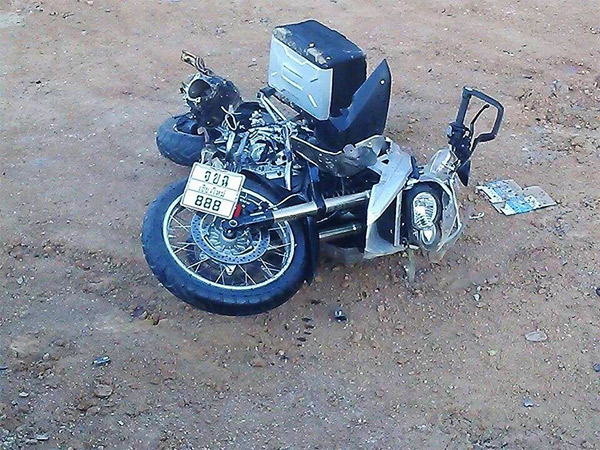 The person who posted the pictures has asked the public if they know of anyone who might have been travelling in Chiang Khong, Chiang Rai District, over the last two days. The bike he was riding is thought to be a GS1200.
Chiang Mai residents and bikers groups have already spread the message, yet it's still thought the man's identity is unknown.
The man can be partly seen in the photograph, as can the bike. The link to the page is here, but please be aware that the photographs are very graphic.
This news is just in and as yet we don't know which police station is dealing with the accident. If you think you know the man's identity please respond to the Facebook page, or send information to CityNews.