CityNews – Yesterday, March 31, police captured a crocodile in the moat near Chang Phuek gate after receiving reports from several alarmed tourists that a beast had been seen in the area.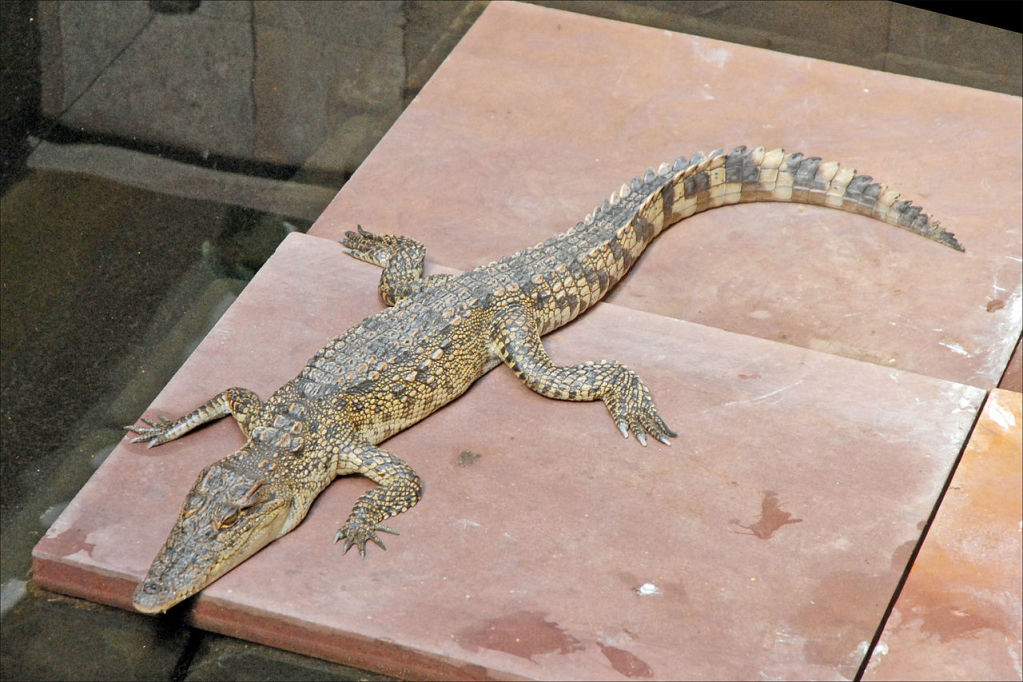 "We think it's been living in the moat for a couple of weeks, eating fish and birds," said police officer Jakabop na Chiang Mai. "It's just now gotten big enough for people to notice it."
An investigation revealed that the crocodile is an adolescent C. siamensis, or Siamese crocodile, native to the freshwater areas of Southeast Asia. This species is close to extinction due to habitat destruction and hunters capturing them in the wild.
"This one was probably hatched somewhere, and dumped when it became too big to be a pet," said Wipon Nichairat, assistant director of Chiang Mai Zoo. "It is very lucky for us to catch one alive, especially in the city."
Apparently the Mayor of Chiang Mai agrees. He told CityNews: "The emergence of such a rare reptile in our city is a sign of good fortune. Staff from Chiang Mai Zoo hope to breed it with some crocodiles from Cambodia. Soon we will have many of these crocodiles, which will be good for tourism."
According to reports, the zoo plans to set up an enclosure near Chang Phuek Gate where the crocodile will be kept. Tourists will be able to buy pieces of raw chicken to feed it at 20 baht per bucket.