CityNews – Today, April 7, Doi Lo police arrested 22-year-old Sarawan Techasuk of Doi Lo's Doi Lo sub-district, Chiang Mai, and 29-year-old Pattarapon Jaisaen of Hang Dong's Sanpakwan sub-district, after CCTV footage from 7-Eleven showed the couple assaulting an elderly woman inside a convenience store in Doi Lo district.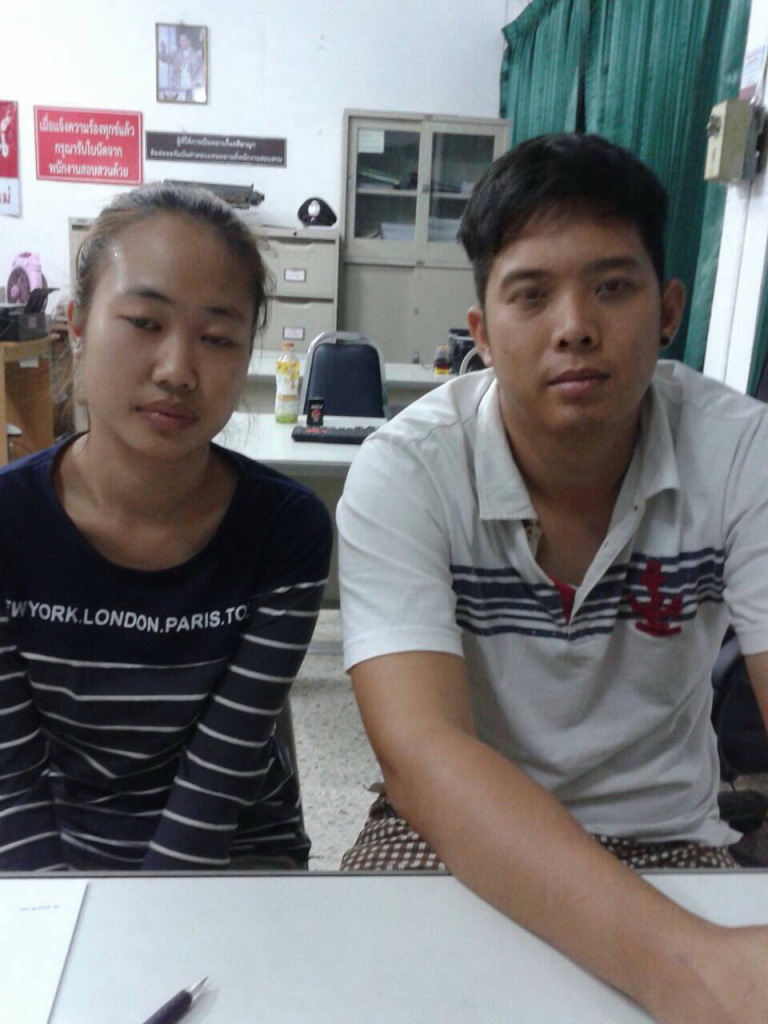 On the night of last Sunday, April 5, the couple Sarawan and Pattarapon went to the convenience store, where they ran into 43-year-old Nawapat Tipracha, originally from Chachoengsao.
The couple attacked Nawapat, with Pattarapon knocking the woman down with a punch to the face, before they escaped. Nawapat then informed the police.
The incident was recorded on a CCTV camera in the convenience store, and was later shared online. The clip became viral and the couple has been condemned by Thai netizens, most of whom have called the man a coward for hitting a woman.
Following an inquiry police found that the two parties had quarreled before as their businesses are located next door to each other. Nawapat opened a car wash, and the couple has opened a general store, which, police say, has led to disagreements.