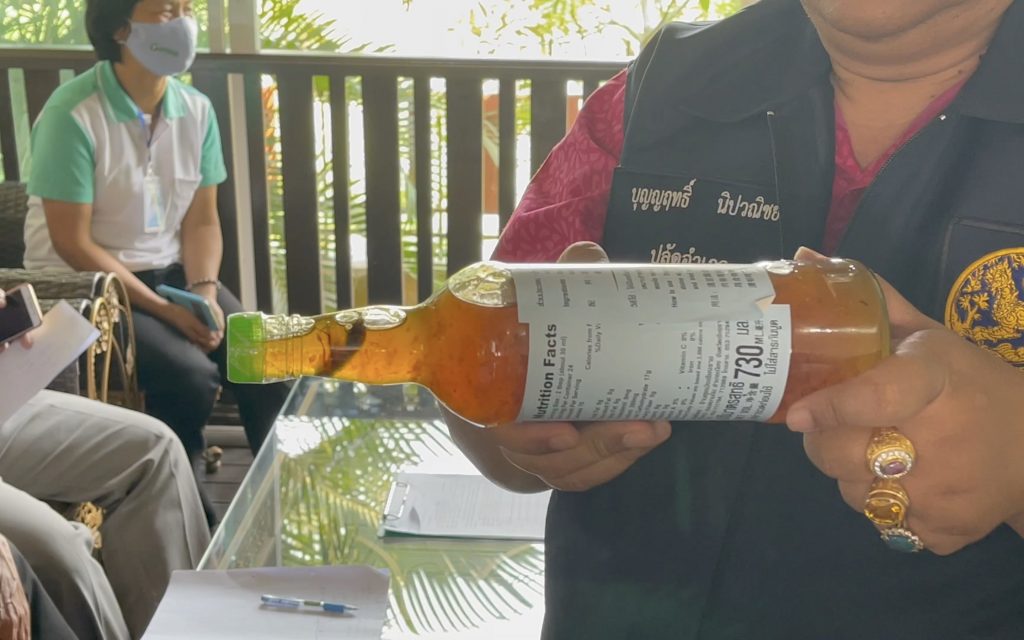 A complaint was filed with the Damrongtham Centre yesterday after a produce and food supplier to many of Chiang Mai's top hotels and restaurants found a large cockroach in a tamarind sauce bottle.
The woman who supplies food to many restaurants said that she called the producer of the tamarind sauce in Chiang Rai when the cockroach was first discovered but they refused to take responsibility.
She had had previous complaints about smaller insects found in these bottles, but it wasn't until this cockroach that she felt it necessary to demand answers.
The matter is being looked into by Mae Rim public health officials and the factory could face a 20,000 baht fine.