On 31st October, the Spanish Department at Chiang Mai University hosted their first ever CMU Spanish Day, organised by the university's only Spanish teacher, Ernesto Dolz-Barbera.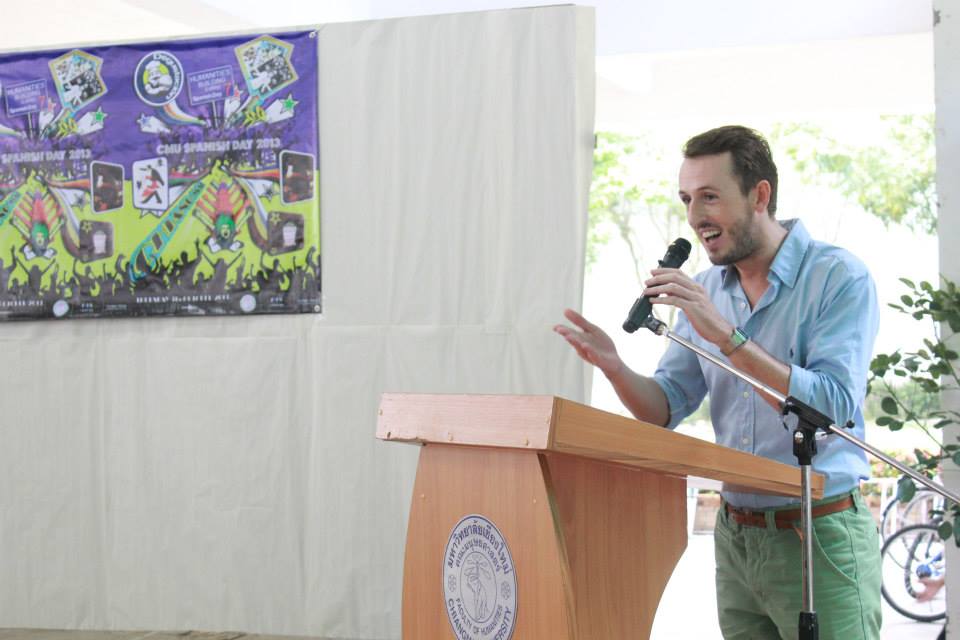 Ernesto Dolz-Barbera
The event, sponsored by CMU and Flexible Travel Consultants CO. LTD., featured traditional dance performances from both Spain and Latin America, including flamenco, bachata and zouk, as well as a delicious spread of tasty Spanish snacks and an art and photography exhibition. It closed with the screening of Spanish film "La Voz Dormida" (The Sleeping Voice), a devastating but riveting account of two sisters during the Spanish Civil War in 1940.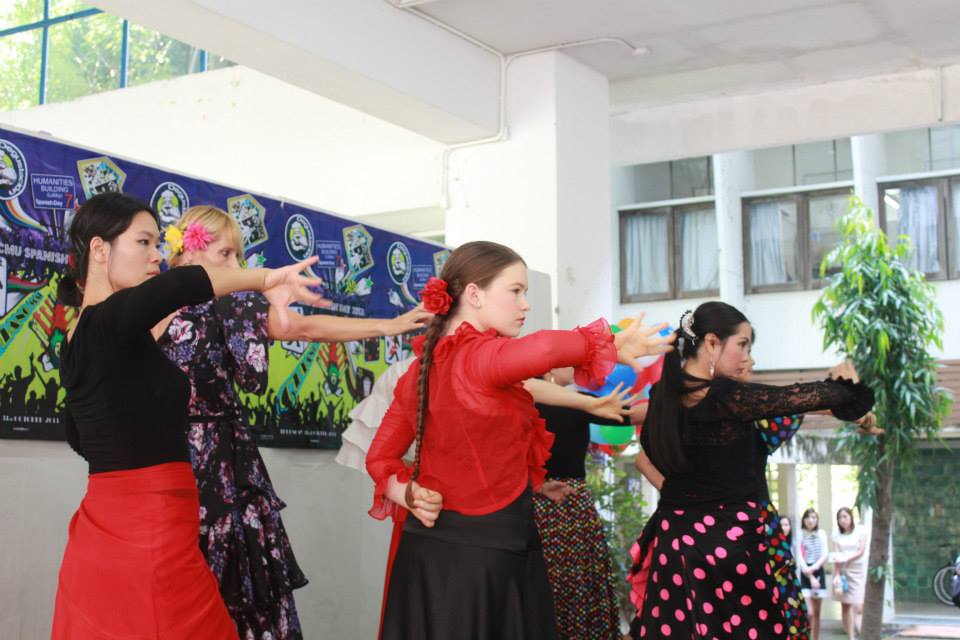 Flamenco performance
The event marked CMU's growing focus on Spanish language and culture, and its decision to open a Spanish minor in the near future. Currently, Dolz-Barbera is the only Spanish instructor, teaching 94 students divided into three sections of Spanish I and one section of Spanish II. Once the subject becomes a minor, another teacher will be hired and the department will expand to include Spanish III and IV as well as a Spanish history and culture class.
"We want this event to happen every single year," said Dolz-Barbera, who added that he chose October as the month to celebrate because 12th October is the day in which all Spanish-speaking countries celebrate "Dia de la Hispanidad" or Spanish Day.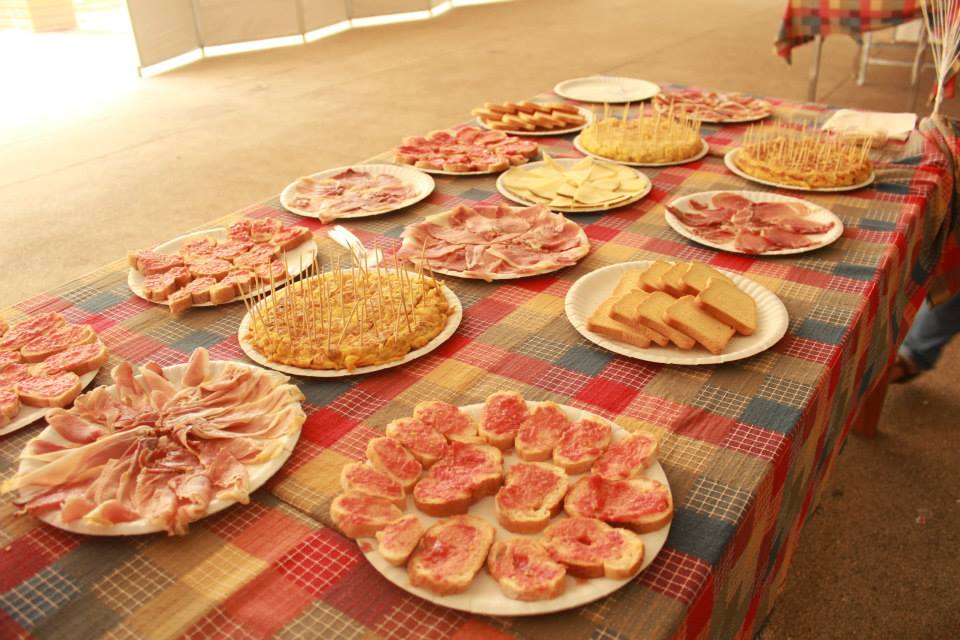 Spanish snacks
The new head of the Spanish Department is Assistant Professor Surachet Kradtap, who is also the deputy dean for research and international relations affairs.
CMU's Spanish Department is currently working with Jaume I University in Castellón de la Plana, Spain, on an cultural and educational exchange programme which allows CMU students to live and study Spanish in Spain, and Spanish students to come here to Chiang Mai.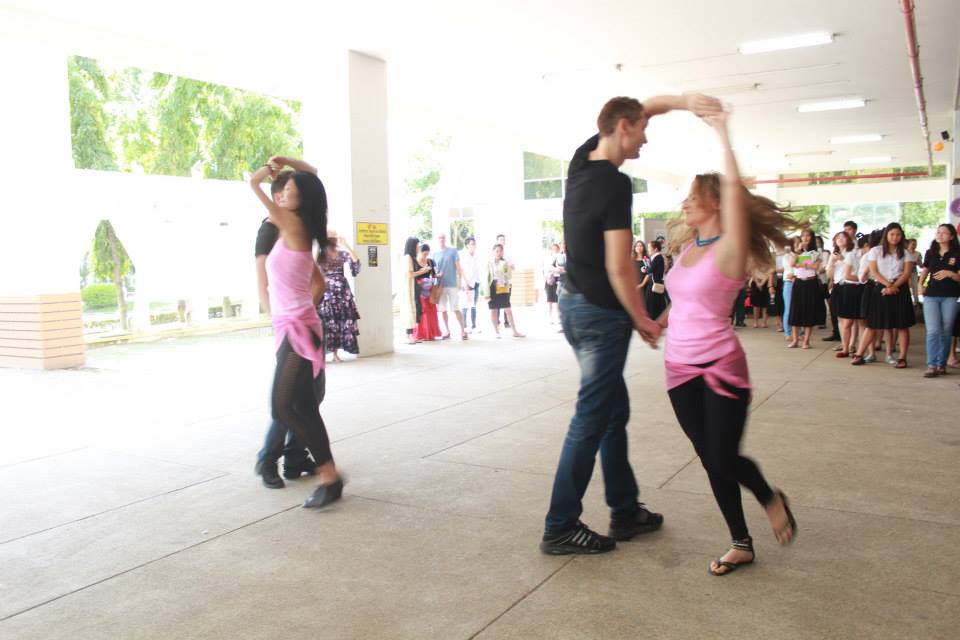 Zouk performance
Photos by Piyaporn Khuankaew