CityNews – Owing to the success of the movie 'Lost in Thailand', released in 2012, the number of Chinese tourists in Chiang Mai has increased five times from 0.7 million in 2009 to 4.7 million last year.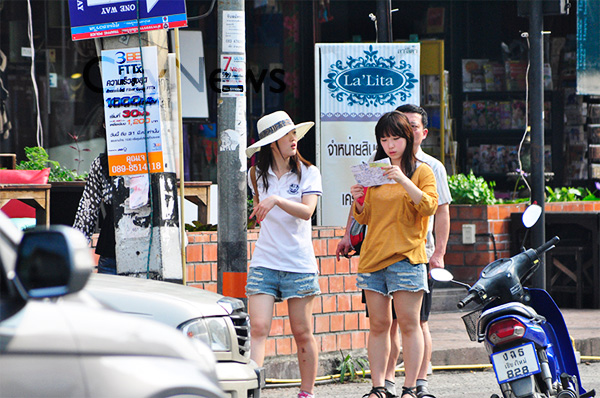 Academic Center and Creative Local Development (ACLD), Social Research Institute, CMU conducted a survey recently via social media on the effects of increased Chinese tourism in Chiang Mai on February 4-10. They received 2220 replies.
The poll's initial conclusions are:
82% of participants are not in tourism industry related work
29% have Chinese friends or relatives
Majority of participants feel negative effects from Chinese tourism
ACLD highlight social effects which include:
80% agree Chinese tourists cause issues in the community like noise, queue cutting, smoking, littering, being disrespectful and not obeying rules in public places including parks, government offices and universities.
70% feel they lose privacy and public peacefulness when sharing space with Chinese tourists.
53% think government officials are not ready to deal with Chinese tourists' inappropriate behavior, and think Chiang Mai is in urgent need for new rules and guidelines.
51% strongly agree that the increase in Chinese tourists means less resources available to locals.
48% are not proud of the increase in Chinese tourists to Chiang Mai.
38% think there has been a rise in crime.
32% think locals are beginning to adjust to Chinese tourists.
31% strongly agree that the Tourism Authority of Thailand (TAT) is not the cause of the increase in Chinese tourists. It's mainly by Chinese travel agencies' marketing plans and word of mouth via social media.
30% feel less secure in their livelihood and with their properties.
For more detail results, visit ACLD Facebook Page