CityNews – On March 8th, Nipon Wichairath, Chiang Mai Zoo deputy director, announced that the Bureau Conservation Research and Education (BCRE) under the Zoological Park Organization has made an attempt to artificially inseminate two clouded leopards at Chiang Mai Zoo with male clouded leopard seminal fluid from Khao Kheow Zoo.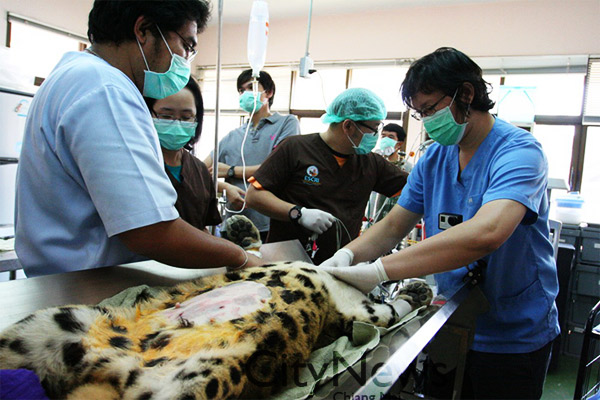 The BCRE believe it was a successful procedure. Clouded leopards have a gestation period of 93 ± 6 days. The project is part of BCRE wildlife conservation in Thailand.
Read more about them on wikipedia here.
See news story in Thai on the Manager website.