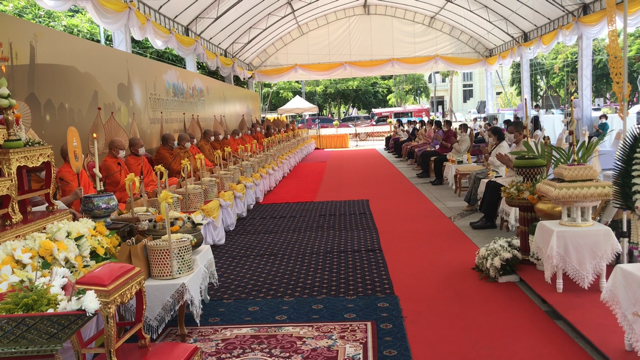 Earlier today, at the Three Kings Monument, Chiang Mai Governor Charoenrit Sanguansat held a special 'new normal' version of the annual city merit making ceremony.
In total, the ceremony was conducted at ten locations accros the city (five city gates and four city corners as well as the Three Kings Monument).
The merit making ceremony had a special emphasis this year in praying for the cessation of the spreading of the virus. A total of 27 monks and only 50 guests were present, as social distancing limited numbers. The event was streamed live on Facebook.