CityNews – Yesterday afternoon, March 26th, Phuping police were informed that a tourist had fallen off a 30 metre cliff at Monthatarn waterfall in the Doi Suthep-Pui National Park.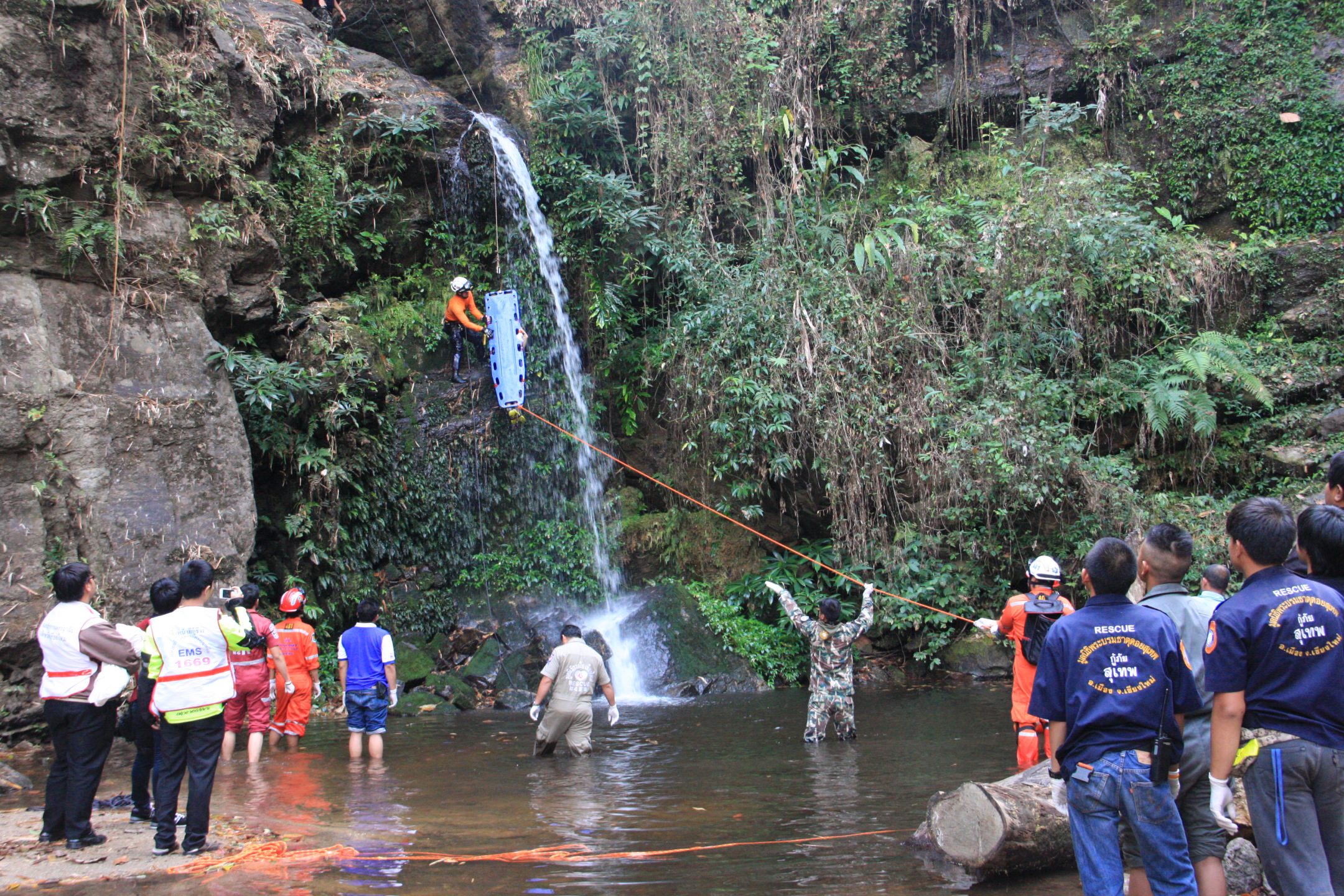 Severely injured, the tourist died from injuries during rescue. The officials took around an hour to retrieve the dead body since the scene is steep with rocky slopes.
According to his girlfriend, Carla Donoso Tollim, the dead man was identified as 28-year-old Carlos Gabriel Silva Henriquea, from the Republic of Chile.
According to witness, Henriquea and his girlfriend visited Monthatarn waterfall, walking up steps to the third level of the waterfall and entered the area, which has a warning sign not allowing tourists to enter since it is a steep cliff.
As Henriquea was taking photos, he slipped. His body crashed into the rocks and was carried away by stream down to the second level of the waterfall.
The dead body was taken for an autopsy and his relatives have been informed.