Citynews – Since the beginning of the rainy season in Chiang Mai, at least 50 people have been treated in hospital after eating poisonous wild mushrooms.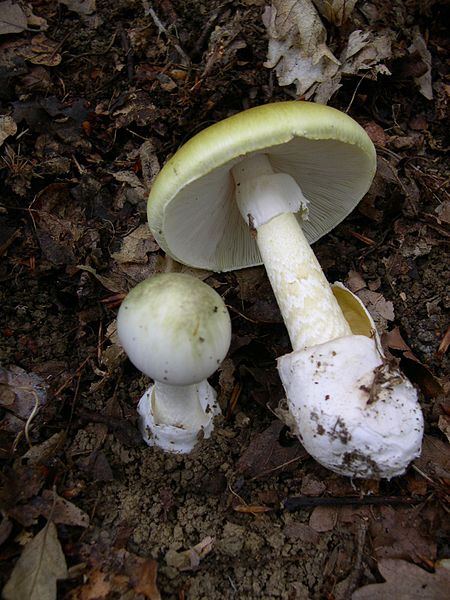 Mushroom poisonings are common worldwide. The mushroom above known as the death cap is the world's biggest killer, but thankfully there are no death caps in Thailand
Due to the changing weather conditions the rainy season brings with it, wild mushroom populations have been spreading in large amounts throughout the North of Thailand, says Surasingh Witsarutrat of Chiang Mai's Public Health Office. Local people have then been picking these mushrooms to eat themselves, or to sell at market.
These mushrooms are so troublesome because they look very similar to other edible species: they are round, and white or yellow in colour. After eating these poisonous mushrooms, symptoms can include vomiting and diarrhea – much like other types of food poisoning.
Of the 50 people admitted to hospital after eating these mushrooms, there has been one fatality; a ten-year-old girl was taken unconscious to hospital. After being put on a respirator she sadly died on 29th May. The rest of her family is still taken ill.
Chiang Mai's Public Health Office has stated that the public must be very careful: cooking this poisonous species will not kill off the toxins that cause the consumer to become ill. The public should not consume mushrooms that they are unfamiliar with or that they cannot be sure are safe.