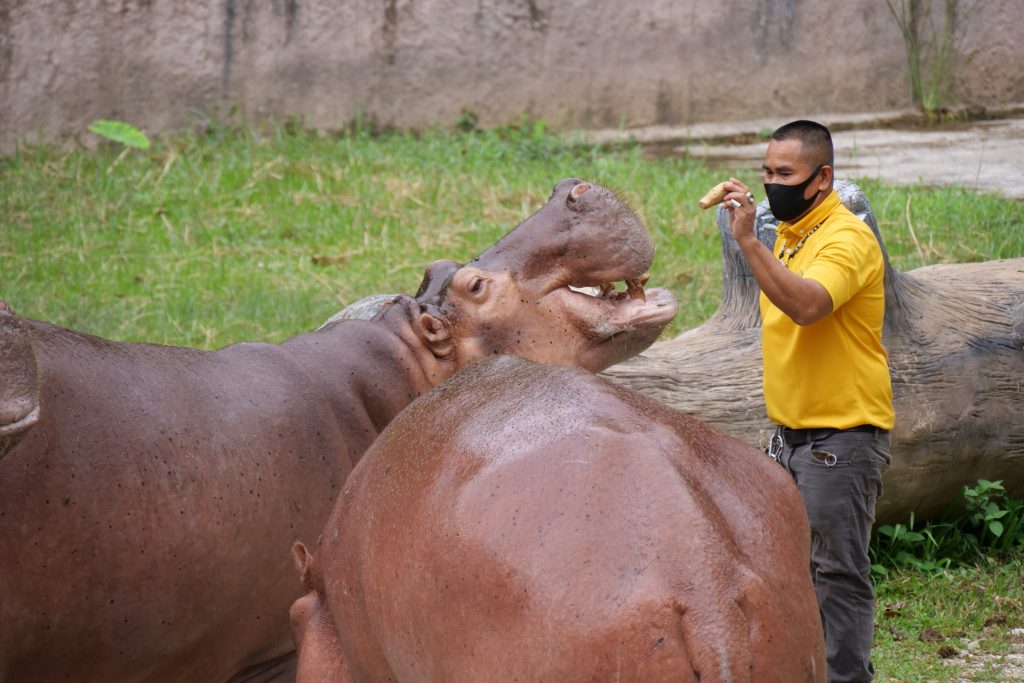 Wutthichai Muangman, Director of Chiang Mai Zoo rode atop a truck filled with disinfectant in front of the media in a bid to reassure the public that the zoo, which reopened yesterday, is now safe to visit.
The first day saw a number of families visit the zoo, one family from Uttaradit saying it came specifically to Chiang Mai for the zoos reopening while another family told CityNews that they woke up at 3am to drive to the zoo from Mae Chaem, just in time for its doors to open yesterday morning.
"We have been waiting for this day for a long time," said the father of the family who said that his family always enjoyed a special outing to the Chiang Mai Zoo.
The zoo director told the media that all safety measures have been taken to ensure the utmost safety to the public. He cited the panda display where new air filtration systems have been put in and will be ready for the public by July.
The first fifty visitors to the zoo yesterday also received souvenirs to take home and there were special activities held across the zoo.