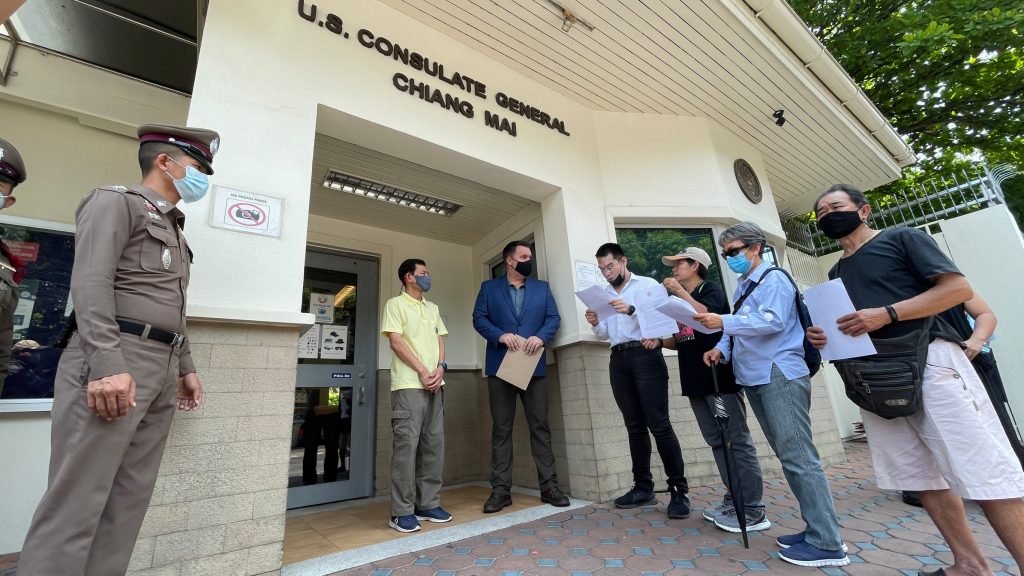 Chiang Mai University students submitted a letter to the US consulate, calling for continued pressure on Thailand's Prime Minister following the recent protest break-ups using force.
Representatives from the Kon Muang Movement, the Wilar Party, and activists, political students from Chiang Mai University submitted a letter to Benjamin Rathsack, the head of Diplomatic Security Service and the Consul General of the United States of America in Chiang Mai.
They requested the USA apply the "Magnitsky Act" to the Thai Prime Minister, Prayuth Chan-Ocha.
Enacted in 2012 under the Obama administration, the act allows direct sanctions against individuals who the USA identifies as abusers of human rights or corrupt. Actions may include asset freezing and revocation of visa and entry rights to the USA.
The letter says that the state has violated human rights, using section 112 and section 116 to prosecute more than 100 political activists. Combined with the injuries caused by the use of water cannon, tear gas, and rubber bullets to break up the recent mass rally, the letter calls on the USA to apply the Magnitsky Act to the Thai Prime Minister.