CityNews – The north's largest university, which of late has become somewhat of a travel hotspot for Chinese tourists, says it will now charge tourists visiting fees.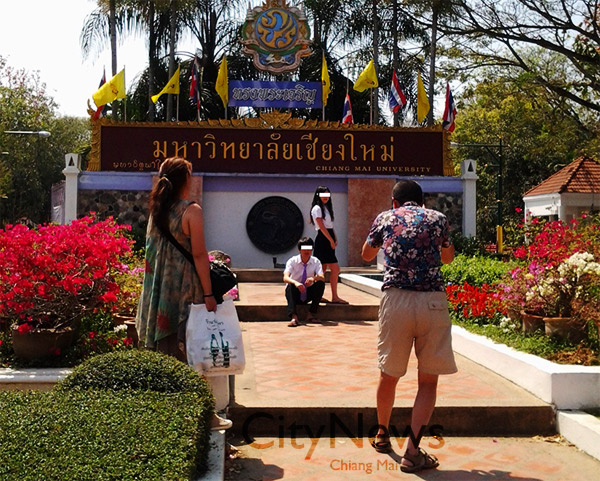 The decision, says Deputy Dean Rome Jiranukrom, comes after the university has been inundated with Chinese tourists. It's hoped a fee will reduce the amount of foreigners visiting the institution.
From now on the fee to visit the university will be 50 baht for adults, and 20 baht for children. If people enter with vehicles they will be expected to park them in parking areas. For 4 hours a bicycle will cost 50 baht, motorbike: 100 baht, car: 200 baht. Tourists will also have to take designated tram tours, and only certain places in the uni will tourists be able to get out and look around, take photos, etc.
It was reported in Khaosod that the university has been receiving a steady wave of complaints, all of relating them to Chinese tourists. He said that public order, as well as matters concerning too much traffic, are problems relating to the visiting tourists. On top of that, he said that Chinese tourists have actually entered classes, or used the free electric buses that act as shuttles for the students. The recent cosplay incident, he pointed out, was not an isolated incident. It is Mr. Rome's contention that it is illegal to wear a Chiang Mai University uniform, and perpetrators could face a year in jail, or have to pay a 100,000 baht fine.
Rome added that Chiang Mai University will more than likely drop the charges against the family recently in the press, but he hopes it will warn others not to follow suit.