CityNews – Today, March 27th, the Chiang Mai traffic police introduced a project "Traffic Police Care for and Prevent Smog for Drivers" outside the Chiang Mai Religion Practice Centre on Tha Pae road.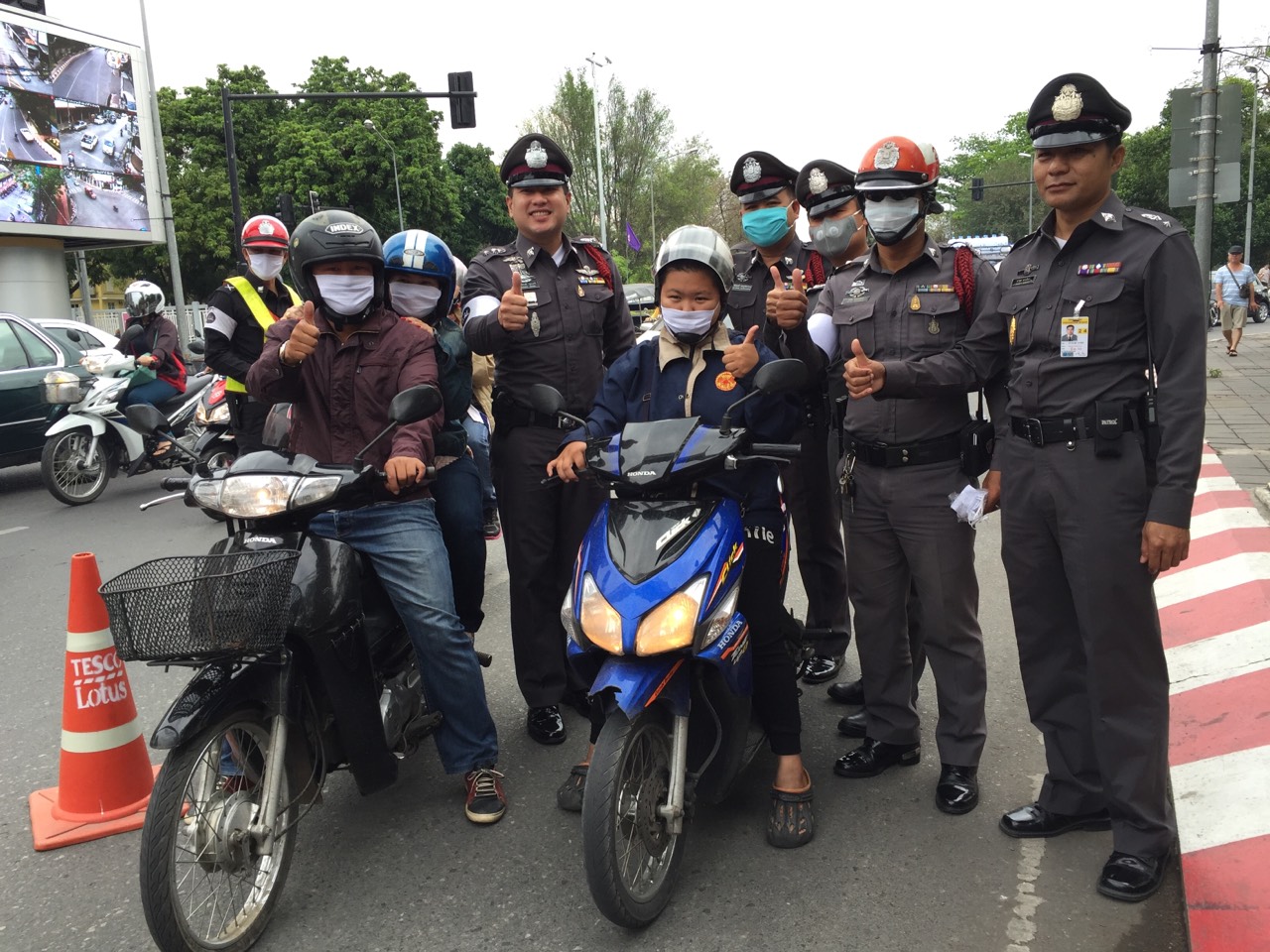 The traffic police distributed masks to residents and motorcycle drivers at a checkpoint on Tha Pae Road.
According to Police Lieutenant Colonel Patcharapon Wongrajit, Deputy Superintendent of Chiang Mai Regional Police Traffic Centre, Chiang Mai traffic police, working closely with residents, is concerned about residents' life and health, both body and mind. As a result, they introduced this project to encourage residents to wear masks.
300 sets of masks distributed to residents were supported by the private sectors, not the officials' budget.
The project aims to prevent and mitigate drivers' afflictions from respiratory tract disease caused by dust and smog and to build a good relationship between traffic police and residents as well as to promote wearing helmets.
It was also found that many traffic police have experienced health problems with respiratory tract, eyesight, hearing, and other problems.