CityNews – The 3rd Space project, delivered from 8 October – 7 November in partnership with UK arts organisation Surface Arts, sees eight international, contemporary artists coming to Chiang Mai to take part in an exclusive, collaborative residency.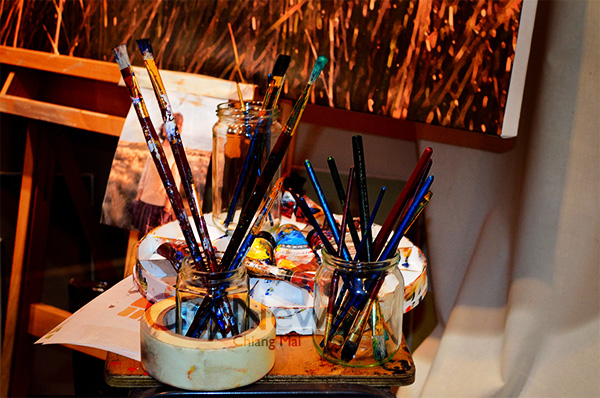 Living, working and creating works at the Traidhos Three-Generation Community for Learning, artists from the UK, Germany, Peru, Sweden and Thailand will create new work exploring, internationalism, multiculturalism and human identity.
3rd Space brings creative people from opposite sides of the world into one dynamic fold, letting them engage with other artists, students and the general public. During the month-long residency there will be opportunities for the public to visit studio spaces, listen to artist talks and engage in a range of hands-on workshops.
The artwork created during the residency will be presented in an exhibition at Chiang Mai's H-Gallery and will later transfer to H-Gallery, Bangkok.
"Our partnership work with international arts organisations and with established and thought-provoking artists is really important to us as an organisation," said Alex Soulsby, Traidhos Arts Project Manager.
"This a hugely exciting project and a fantastic opportunity for our students and wider community. Opportunities to engage as spectators and audience members aside, our whole community will be able to benefit from the creative dialogue that arises from the work created and the workshops that are delivered."
For further details, please contact Alex Soulsby on alexs@threegeneration.org