CityNews – The aims of the event, which will be held in Chiang Mai, will be to enhance the effectiveness of wildlife and plant conservation and to strengthen anti-illegal wildlife trading regulations currently in place in ASEAN countries, according to Teerapat Prayoonsitti, Deputy Director of the Wild Fauna and Flora Division under the Department of National Parks, Wildlife and Plant Conservation.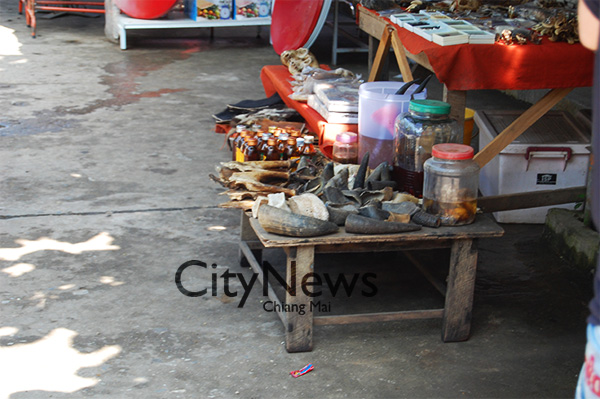 Body parts of endangered animals sold on the Thai Burmese border
The ASEAN Wildlife Enforcement Network (WEN) is based in Thailand, and the country is thus at the centre of preventing illegal wildlife trading and migration.
The event will also allow officials to swap information concerning their governments' policies regarding the illegal wildlife trade.
Although wildlife crime figures are currently rising in Thailand, it is not at an alarming rate.