CityNews – Teachers at Sataphorn Kindergarten in Chiang Mai have faced a lot of flack since posting photos of their three-year-old students sitting on top of crocodiles at a local crocodile farm.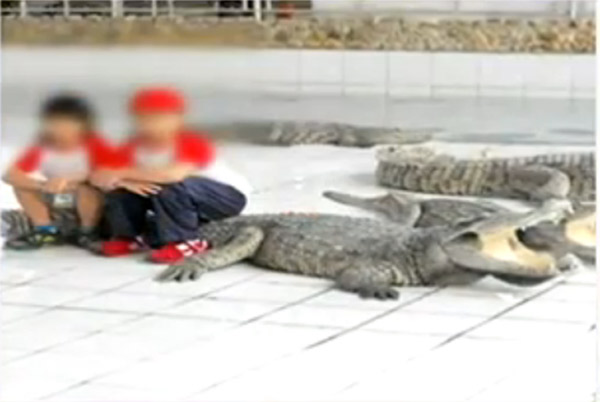 The photos, depicting several groups of students taking turns sitting on the crocodile's tail and back, were posted on the school's Facebook page with the caption, "Who says crocodiles are scary?"
There was immediate online backlash as parents and fellow teachers called the posting and taking of the photos irresponsible and dangerous. The photos were soon removed from the Facebook group and the secretary-general of the Ministry of Education warned the private school to not risk the students' lives again.
Though the photos are shocking, workers at the crocodile farm insist that the children were never in any danger and that the crocodiles are tame and safe.