CityNews – On 9th May, Chiang Mai Provincial office held a conference concerning the preparation of The 2nd Asia Pacific Water Summit.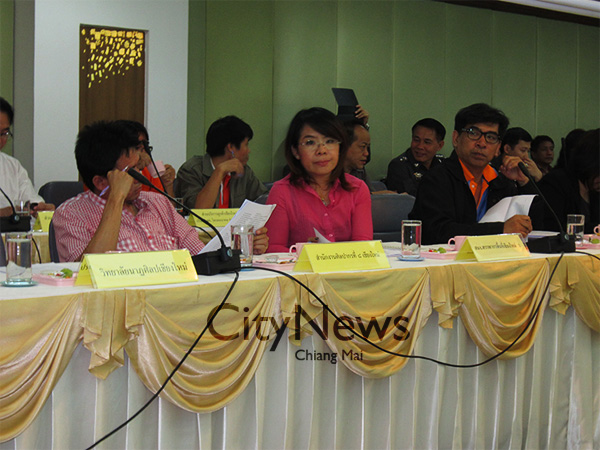 It was decided where representatives would be staying while in Chiang Mai. This included hotels such as Mandarin Dhara Dhevi Hotel, Shangri-la Hotel, Le Meridien Hotel, RatiLanna Riverside Resort and Spa, The Chedi, Centara Khum Phaya Resort an dusitD2 Chiang Mai. It was agreed that there would be heightened security and medical teams at the hotels 24 hours a day. Additionally, there would be liaison officers who would provide services for the representatives
The schedule of The 2nd Asia – Pacific Water Summit from 19th – 20th May will have nine leaders from nine countries and government representatives from 10 countries attending the summit. They include His Majesty the King of Brunei, the president of Georgia, the president of Iran, the president of Tajikistan, the prime minister of Bangladesh, the prime minister of Laos, the prime minister of Korea, the prime minister of Vanuatu and the president of Burma. The representatives will be from India, Australia, Bhutan, Samoa, Singapore, Cambodia, Timor-Leste, Maldives, Micronesia, Uzbekistan, and 29 more countries under the contact.