CityNews – Chiang Mai Rajabhat University is in the news for hazing again.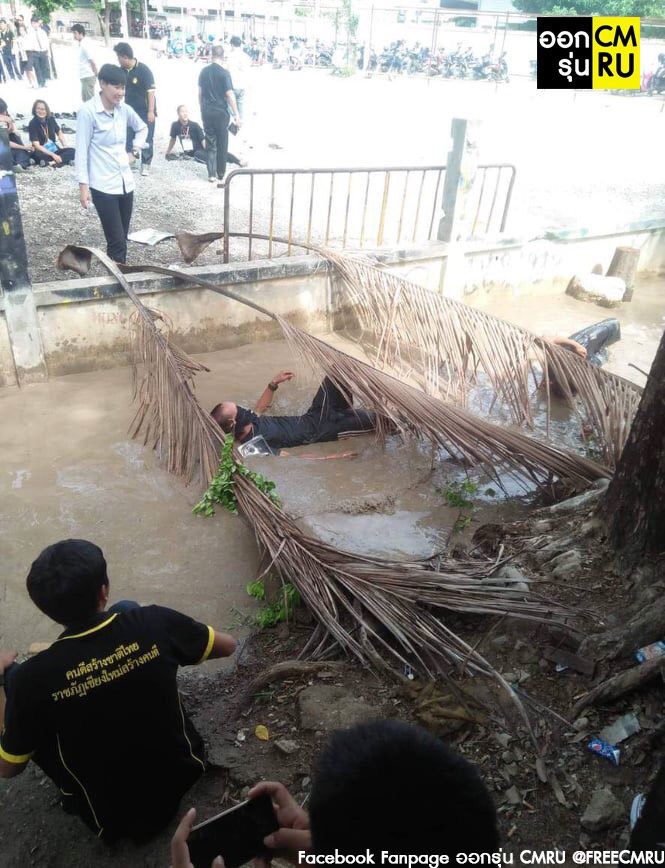 The hashtag #AntisotusCMRU has gone viral following the widespread sharing of a picture of hazing at Chiang Mai Chiang Mai Rajabhat University. In the picture, freshmen students were crawling in a drain watched by older students. There has been much criticism in the media as well as social media, with many people urging the university to investigate the matter.
CityNews has reached out to Chiang Mai Rajabhat University who responded that they have been aware of the matter and are now looking into it. The university underlined that such activity is not on the institution agenda and there is no policy in encouraging any such hazing. They also pointed out that the freshmen welcoming activity period has ended since June 21st. The university promises to identify those who organised the hazing and will enforce the university regulations as appropriate.