CityNews – On the morning of last Sunday, March 29, Disaster Prevention and Mitigation Chiang Mai Provincial Office announced droughts in 23 districts. Over 311,000 residents and agricultural areas (over 48,000 rai of land) have been affected by drought.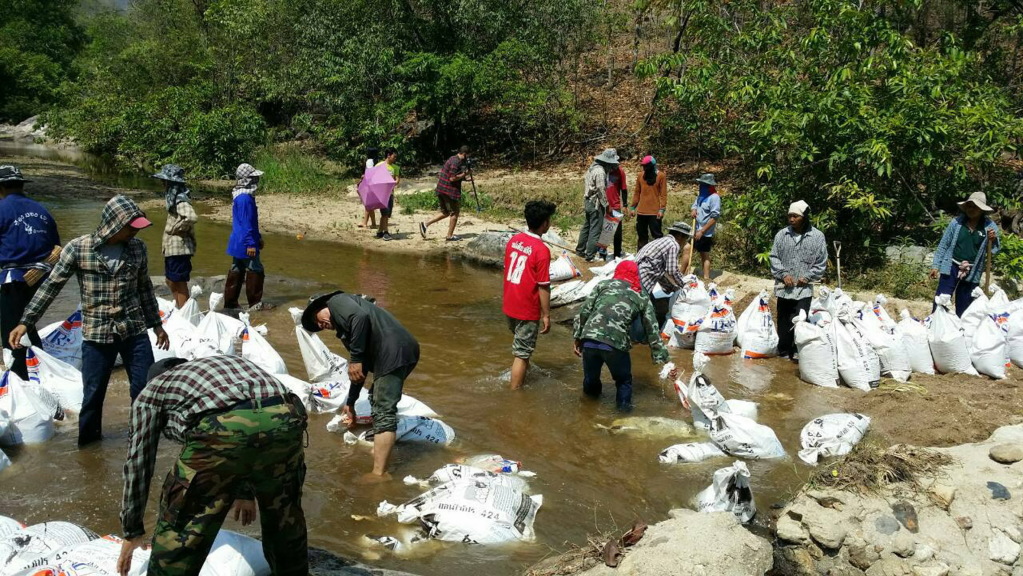 In the afternoon, residents in Chom Thong district and military made a dam at Mae Tia stream by using sandbags.
Officials from the Disaster Prevention and Mitigation Regional Center (DPMRC 10, Lampang) with water trucks pumped raw water for residents to be used in Kallayaniwattana District in Lampang.