CityNews – Chiang Mai Municipality continues its plan to protect the city from flooding by dredging up ditches at 14 fresh markets in Chiang Mai Municipality areas. The city has asked people and merchants not to leave garbage in drains or park their cars near the drains where officers will be operating. The clean-up will start at Warorot Market and Ton Lamyai Market on 10th May.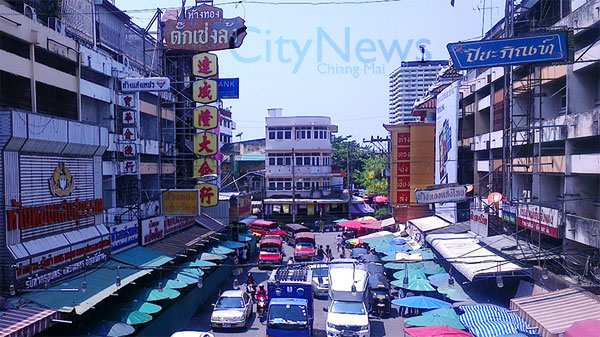 Tassanai Buranupakorn, the mayor of Chiang Mai, stated that the rainy season is almost upon us, and in the past when it rains, the roads are flooded because garbage gets stuck in the ditches.
The municipality is concerned about people who live in city areas and who might be affected by the floods. The ditches will be cleaned by removing branches, leaves, garbage, mud and other particles so that the water can flow smoothly. The markets that will be cleaned include Warorot, Ton Lamyai, Ban Tor, Muang Mai, Muang Sunthorn, Ming Muang, Boriboon, Thong Kam, San Pakoi, Nhong Hoy, Chiang Mai Gate, Ton Payom, Siriwattana and Pratu Kom. The operation will take place from 10th May – 27th July.