CityNews – Smog has finally encroached into Chiang Mai, with over 20 micrograms of dust (not over 10 microns in size) per cubic metre over the safe level measured near Doi Suthep.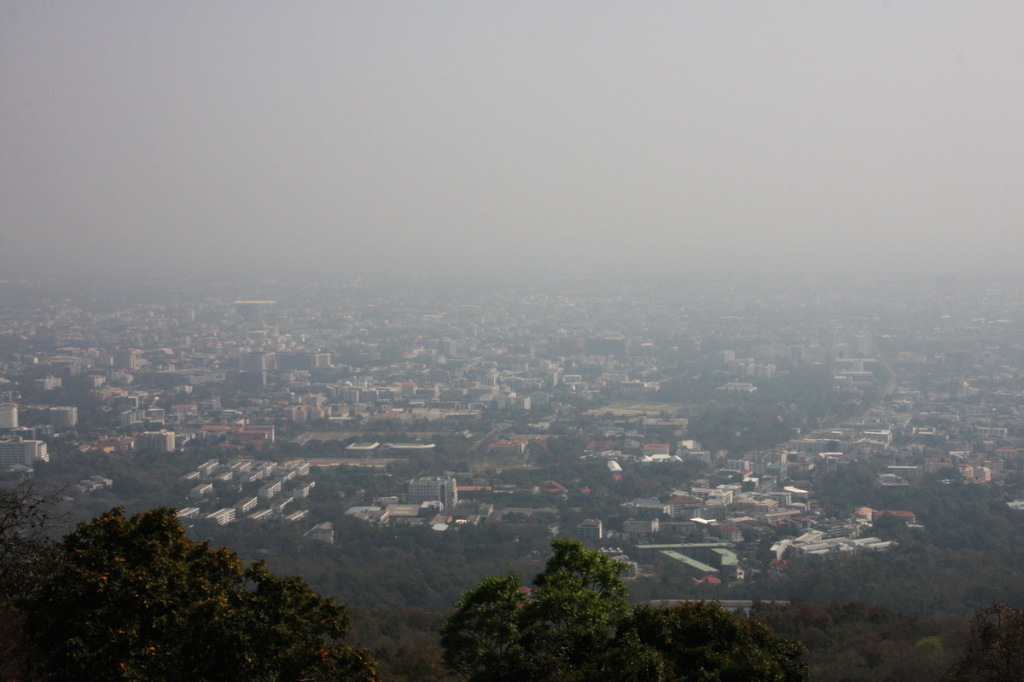 Measurements were taken at the Ambient Air Quality Monitoring Station in Bhubing Rajanives Palace, close to Doi Suthep.
Clean air should have no more than 120 micrograms of dust per cubic metre.
Residents have noticed that it has been harder to see Doi Suthep because of the smog and many more are wearing masks while riding motorbikes.
This week, Lampang measured the highest dust levels so far this year, at 120 micrograms per cubic metre over the safe level.
The Vice Governor Chana Panegpibun has asked local authorities to work in cooperation with residents to understand the serious risks that smog and burning creates.
Not only does the smog affect the health of residents and visitors to the area but also damages the environment, economy and tourism, he said.
Authorities are offering a 5,000 baht reward for anyone who can identify persons burning waste, which leads to arrest and prosecution.