CityNews – Chiang Mai Highway Police Rescue (CMHPR) posted on their Facebook page a plea for food and drinking water donations to help those who have been affected by the recent earthquake.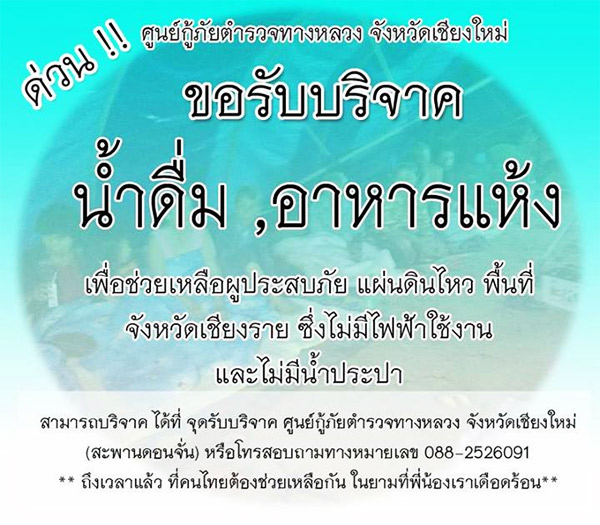 Many people are now without electricity and running water. You can drop off your donations at the CMHPR donation centre near Don Chan bridge.
For more information contact 088-2526091. To make a cash donation please transfer the money to account: "??", account number 786-0-10236-6, Krung Thai Bank.
For more photos by Chiang Mai Highway Police Rescue, visit their Facebook Page.