CityNews – Sunday, March 8, was International Women's Day (IWD), and Chiang Mai residents celebrated in Buak Haad Park.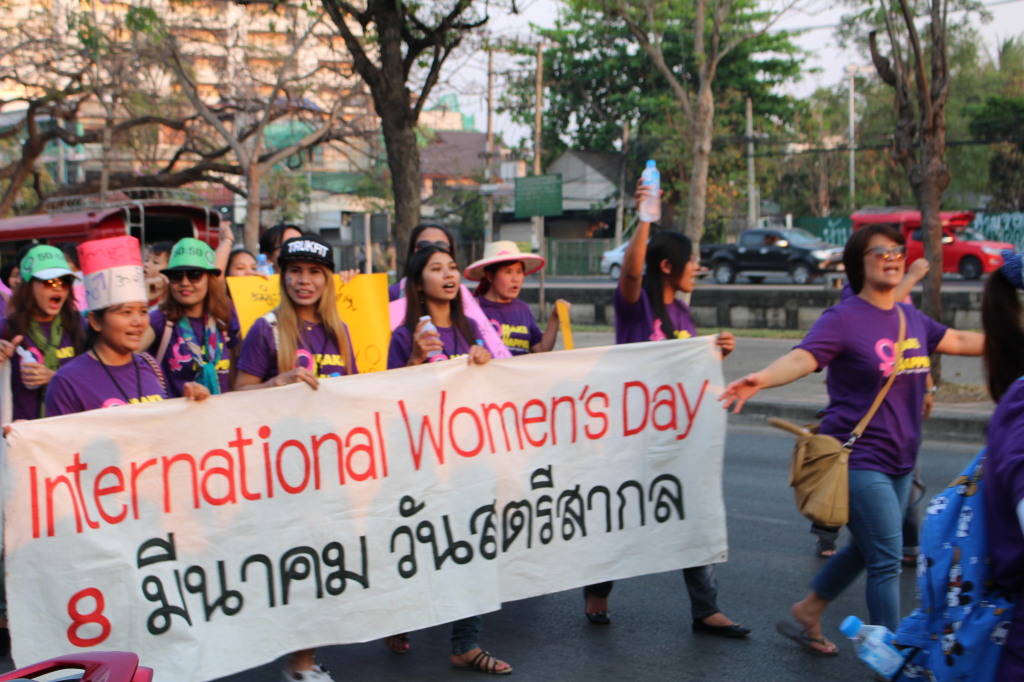 IWD has been observed since 1911, when it spread from the United States to Germany, Austria, Denmark, and Switzerland in the wake of rising concerns about inequality and the oppression of women in an increasingly industrialised world.
At 5pm, women and men from all walks of life gathered for an opening ceremony at the Three Kings Monument in the Old City, then marched to Buak Haad Park waving banners and singing female-empowerment chants. The two co-hosts spoke, alternating between English, Burmese, and Thai to get the crowd fired up.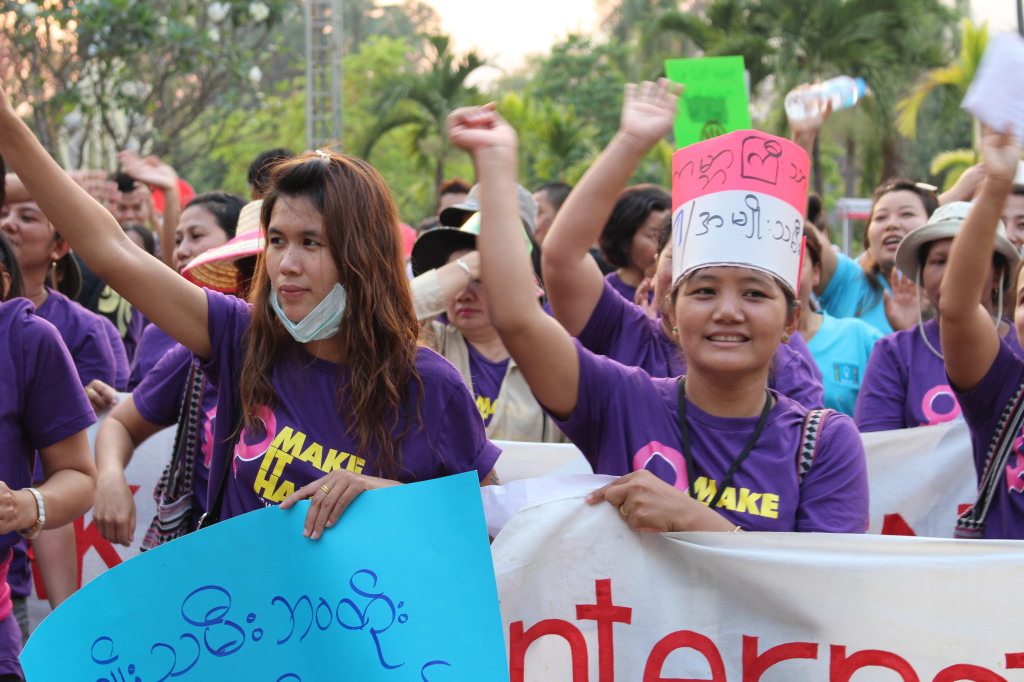 The event hosted live music, various performances from the "We Come Together" group from New Life Foundation, and a fashion show that emphasised intersectional and multicultural identities and careers held by women in Thailand.
The Asian Pacific Forum on Women, Law and Development also hosted a viewing of their documentary, "The Road to Development Justice," which focuses on the inequalities between rich and developing countries, as well as the gap between men and women.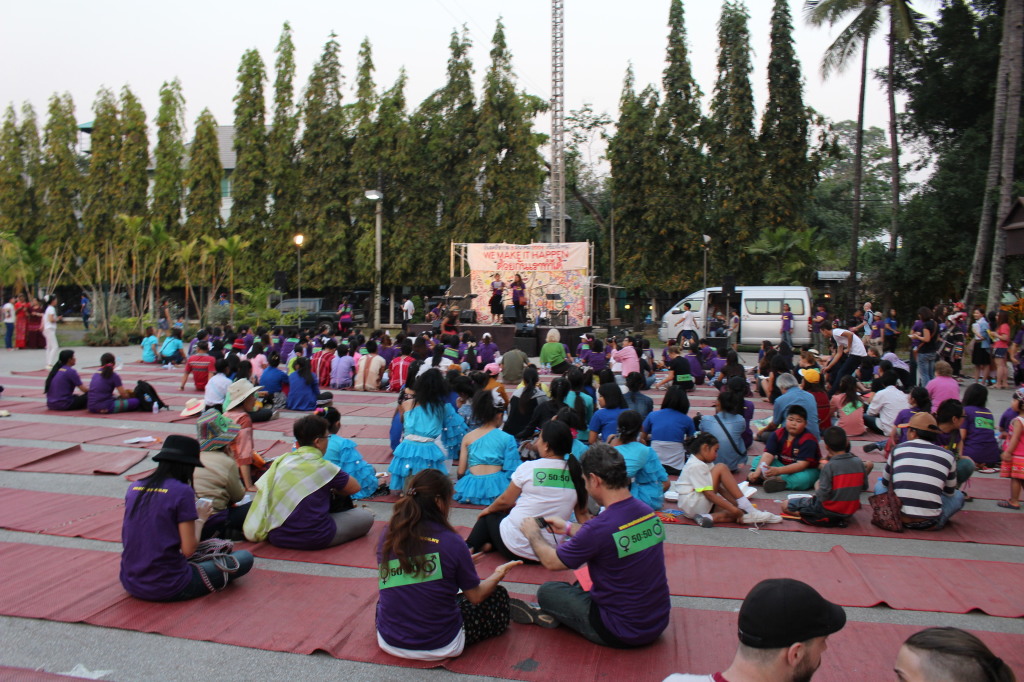 This was followed by a performance by Paradon (Liberty), from Thailand's Trade Union, and One Billion Rising took the stage by encouraging spectators to participate in their "Break the Chain" dance.