CityNews – Following a bomb explosion at Ratchaprasong intersection in Bangkok, causing reportedly 22 deaths and 125 injuries, police and military inspected and examined important areas across the country to prevent unexpected incidents.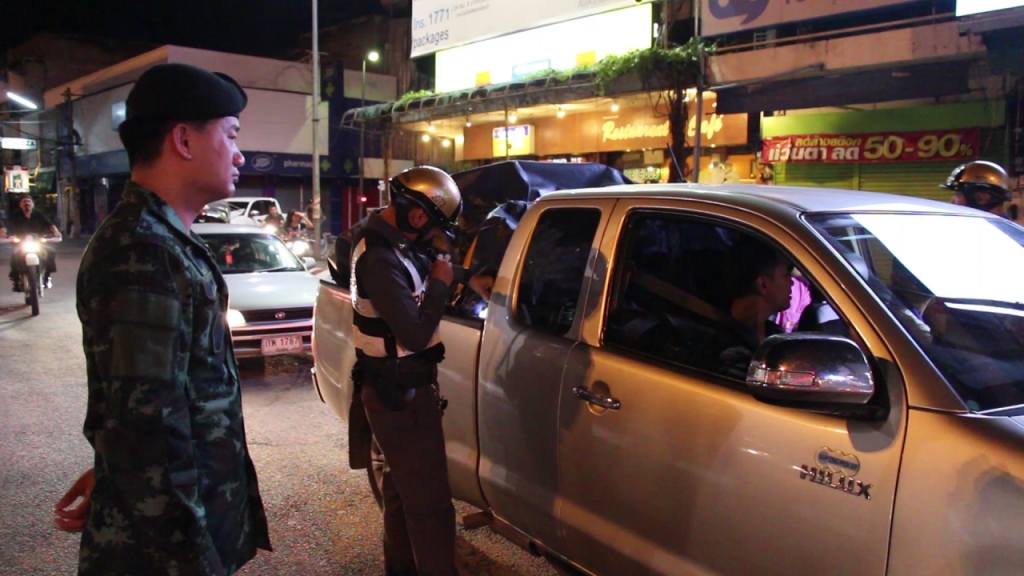 On the night of August 17th, around 30 military and police set up checkpoints in front of Thapae Gate on Ratchadamnoen road, which is an important area in the centre of Chiang Mai that usually attracts the largest amount of tourists.
Checkpoints were also set up at the four corners around the moat. Officials patrolled other popular areas that are typically crowded with residents and tourists.
The checkpoints may continue for some time until police believe the situation has returned to normal.
In Chiang Mai nothing uncommon has been reported related to the explosion in Bangkok.
Authorities urge local residents and tourists to not to be alarmed but to report any suspicious activity immediately.