CityNews – Chef, writer, and sometimes raffish TV celebrity Bourdain, according to his Twitter page, seems to be enjoying his time in Chiang Mai. Northern Thailand, he writes, "does not suck".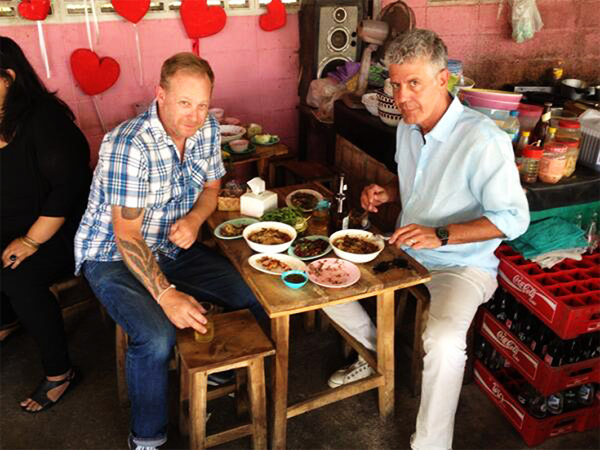 Bourdain with chef Andy Ricker in Chiang Mai: Photo from Twitter
Famous for his Emmy-winning TV shows such as Anthony Bourdain: No Reservations and Anthony Bourdain: Parts Unknown, Bourdain is busy filming The Taste, a cooking competition, in which he's a judge as well as an executive producer. He has been in Thailand since 12th February.
He also wrote on his Twitter page today, "Raw blood soup. Looks like Dexter, tastes like heaven." A few days before his blood soup the chef experienced papaya salad, which he called, "Burny! In a good way!".