CityNews – On Thursday, 15th May, Pol.Lt.Col. Taweedech Putmeun, Banhong Police Station was informed about a car crashing into another car in Lamphun, causing two fatalities. The rescue team and police went to the scene and took the crash survivors to Banhong Hospital and Lamphun Hospital.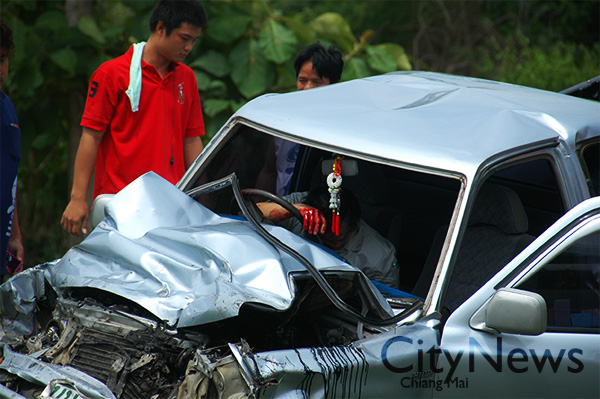 At the scene, there were two Toyota cars. The first car was totally destroyed and the driver was found lying on the road away from the car. Another car was destroyed and the front of its tyres were blown out.
A post incident investigation concluded that the two cars were together carrying a total of nine people, who were all injured in various degrees. Two survivors later passed away in the hospital.
For photos and story in Thai, visit the Manager.